Building a mini house design is an emotional process for everyone, the rich and especially so the not-so-rich.
Its human nature to try to close a deal that offers larger homes at a lower price while kowtowing regarding location, surrounding development, service accessibility, etc.
However, our small home plans will not let you be sucked into seemingly fantastic deals that lead to a slew of inconveniences from a "living there" standpoint.
Furthermore, modern small house plans are appropriate for everyone, including those who want to give a house to their "someone special" or who wish to live in a quiet and cozy neighborhood.
Benefits of small modern home designs:
Moreover, there are other benefits of opting for small houses and they are:
Less financial burden which translates into good mental health and lower stress
Small houses look sleek and clean-have an aura about it
Multifunctional furniture-that lends an upmarket look.
Outdoor connection-accessibility to various services like commute, markets, etc.
Other advantages of a small house plans include reduced maintenance costs, open floor plans that create an expansive dimension on the inside, and, most crucially, a higher resale value.
More than anything else small home designs provides a cozy family environment.
People are seeking minimalistic yet stylish living spaces, small and compact house plans fit well in their concept of modern-looking autonomous residential spaces with an elfin front yard and a garage.
If you're looking for an elegant, homey-looking house, hold off on making a decision until you've seen the gracious-looking homes—not houses—that we have to offer.
A word of caution on small house floor plans
Our experience says, not all home buyers prefer open or closed floor plans as peoples' penchant for spaces that they closely interact with to seek comfort and well-being, differ.
The open floor plan makes your common area look larger and spacious as against the "boxed" feel that closed floor plans are susceptible to.
Each floor plan will have a unique appearance and feel in terms of how natural elements like light, air, and sound will flow through the space to enhance its usefulness.
Therefore, let us know what your preferences are on spaces you would like to combine and sections you would like as independent spaces of comfort. We will help you decide what and which floor plan you should choose to make your dream home a reality.
Do you know that the shape of a house influences its building cost?
The shape of a house has a bearing on its cost of construction. More the complex shapes of a building's exterior/interiors, the more its unit cost. Complicated and or irregular shapes and outlines push up the perimeter/floor area ratio which in turn results in higher cost. A dome house cost is different from the frame house cost.
Yes, shapes count-in dollars!
Therefore, small and compact house plans should avoid complicated shapes and keep them simpler. A small 3 bedroom house plans are very economical to construct, which by its very shape and design, gets adequate daylight and is amenable to proper plumbing and drainage works, electrical wirings, and installation of electrical gadgets, etc.
It saves you the cost of these works by about 25% or thereabout. This is because the shape of the building affects a variety of architectural elements such as foundations, walls, ceilings, floors, and the roof.
A little bit of Geological knowledge-good for your small house design.
You will agree when it comes to buying a landed property and or building on it, only its dollar value and scenic beauty are the major concerns on your mind. Rarely does one pause to find whether or not, the said area is vulnerable to flooding, landslides, earthquakes, and other seismic events.
But, believe it or not, before approving loans for or accepting mortgages on landed properties, banks, and mortgage companies take the above-mentioned factors into consideration.
Therefore, before concluding real estate deals, make it a point to inquire with the relevant department(s) about the property's long-term appropriateness for housing facilities to be built on it.
Lest to your chagrin, you end up holding real estate of negligible worth against which you will not be able to obtain a loan or mortgage on it.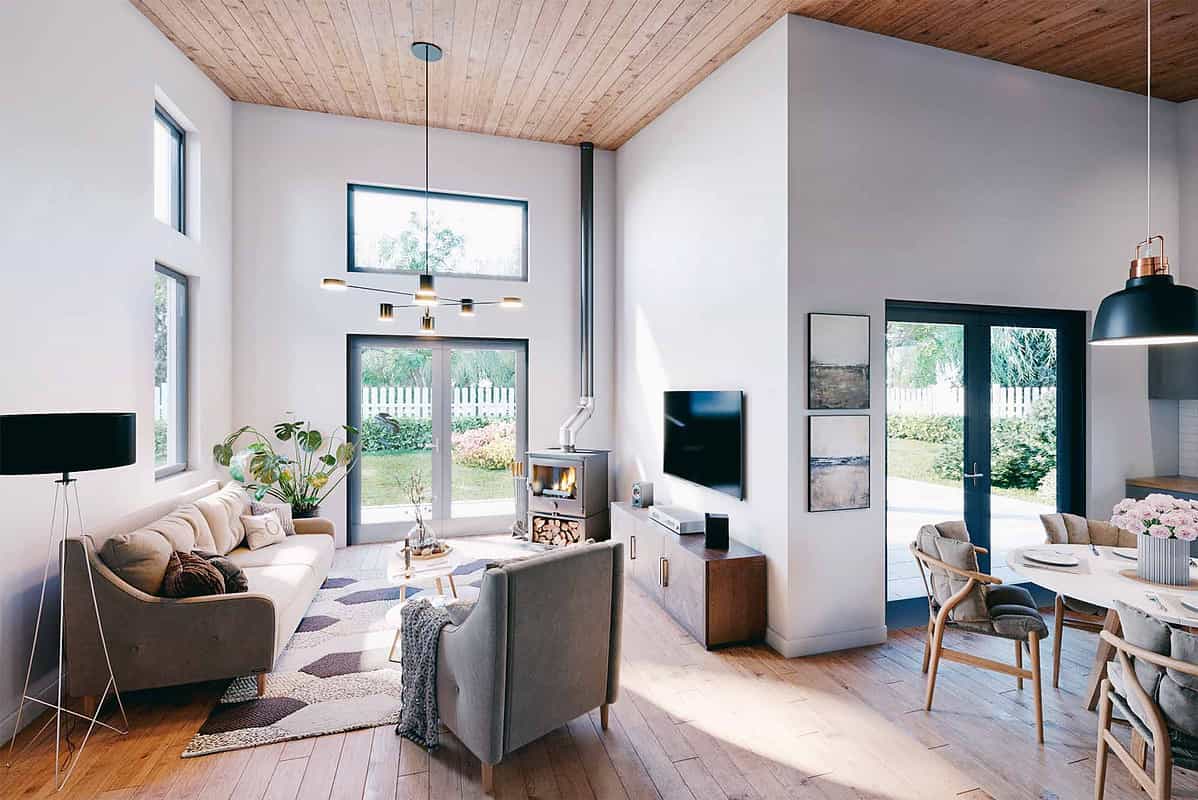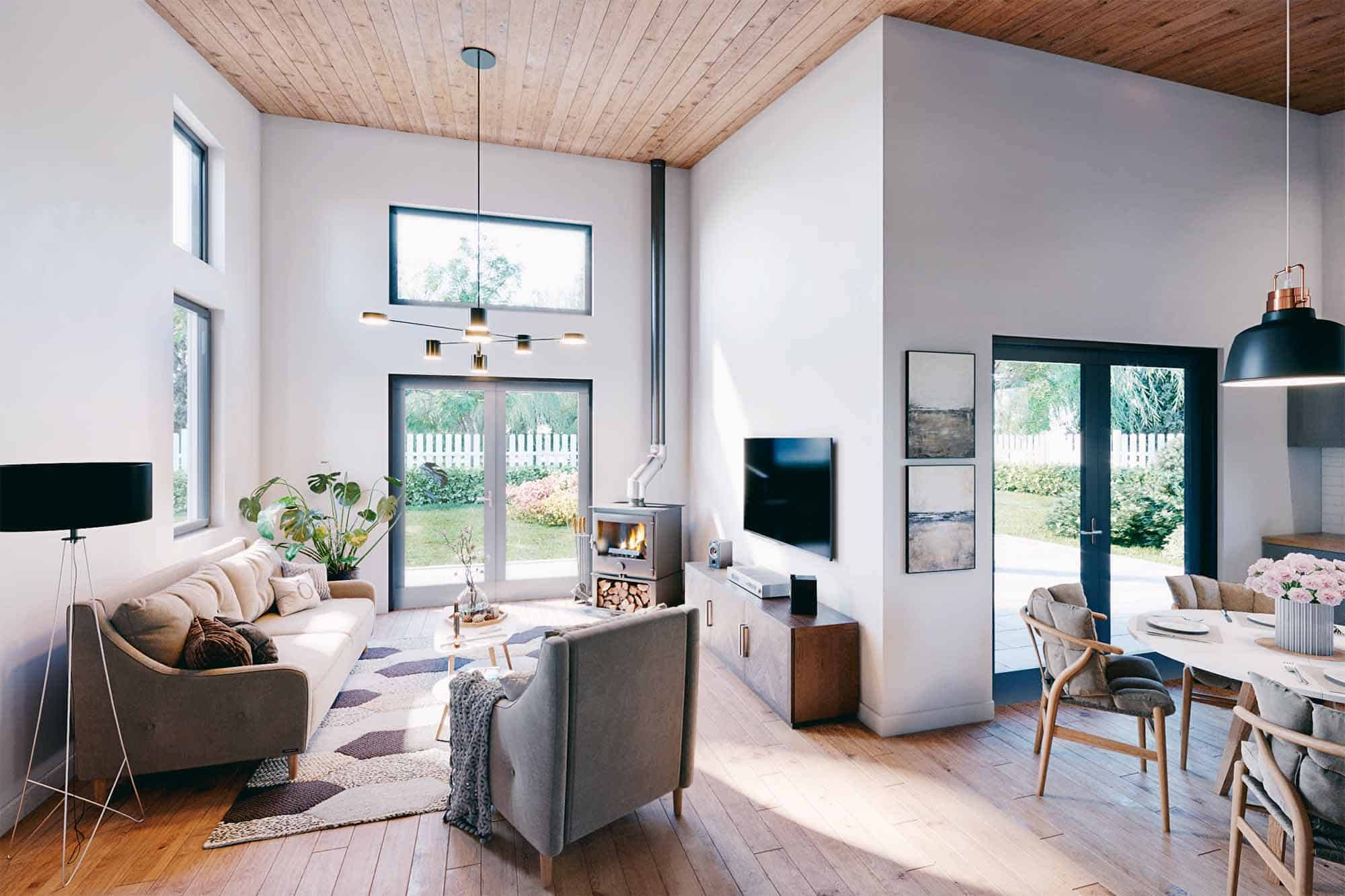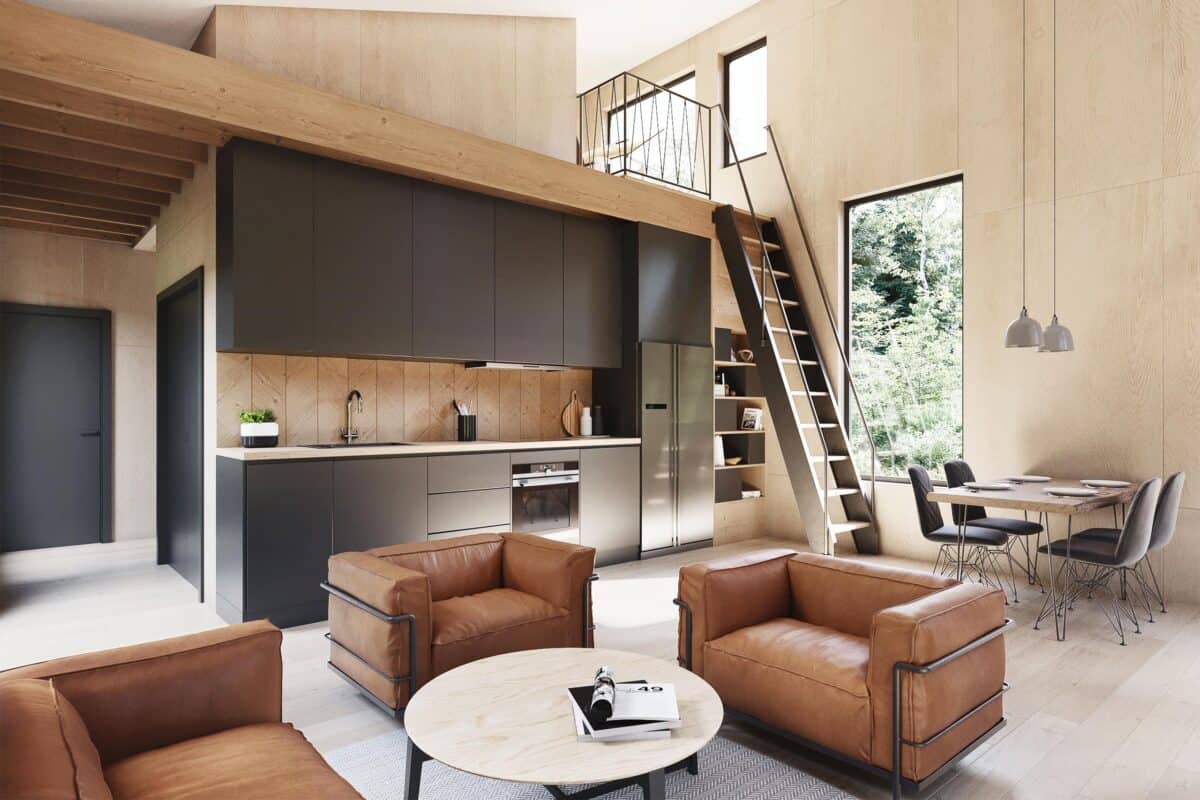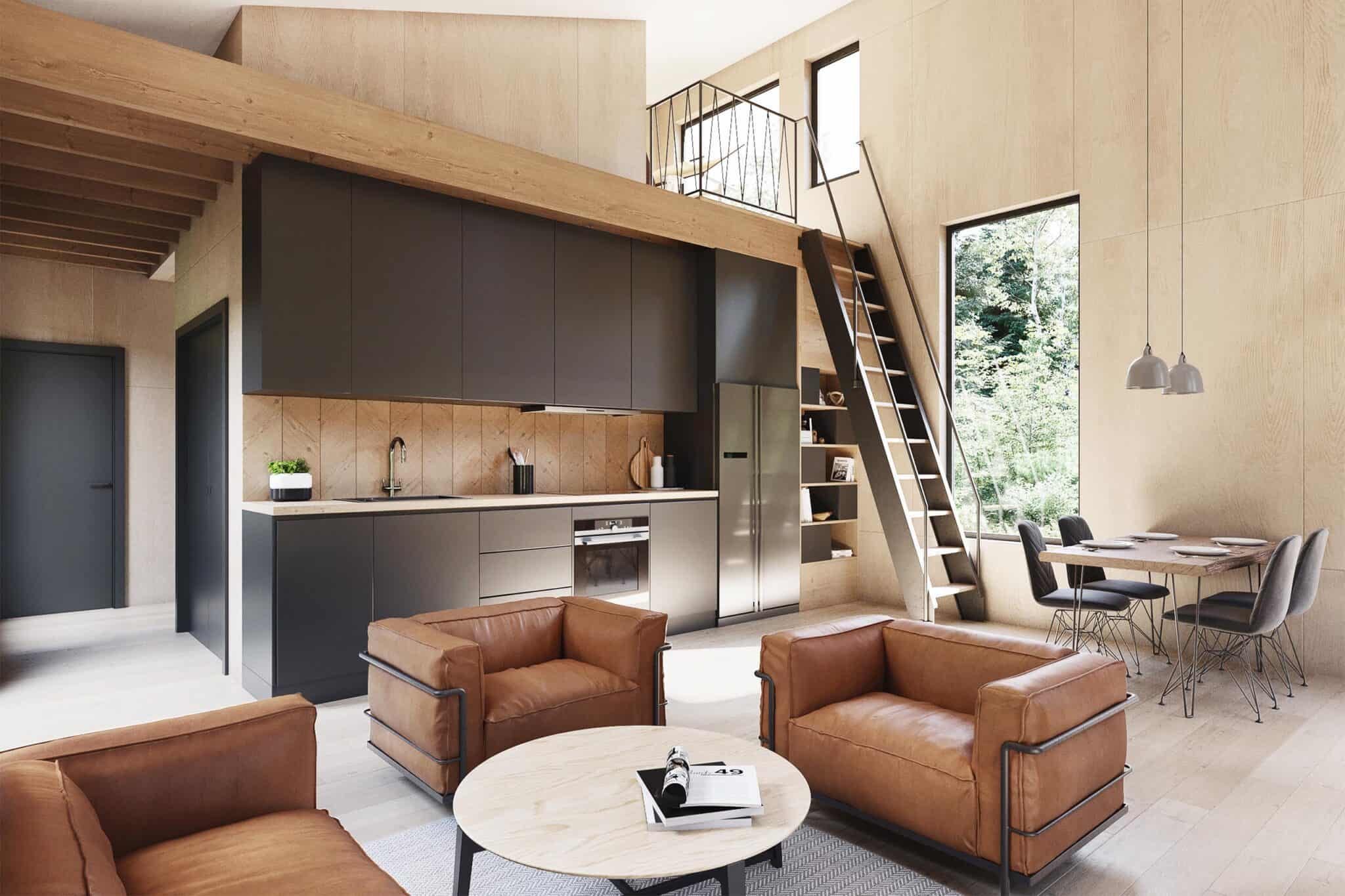 Discuss your vision with the small house floor plans vendor, it helps.
If you want to build a home that not only looks great but also feels warm and cozy, then it's time to share your thoughts and ideas with the small house plan vendor/s of your choice and behold them build the home you've envisioned.
It's wonderful to live in a home where your passion is evident in the layout, furnishings, wall art, murals, and other decor elements you chose for the interior. That is where the true joy of living comes from.
We genuinely hope to join you and do our part by modifying our small house floor plans or 2 bedroom small house plans to support you in realizing your dream home aspirations.
Small modern house designs are suitable across the neighborhood but the surrounding ambience matters.
We implore our clients to take a stroll around the neighborhood close to the site of your proposed sweet, tiny house before even considering building a house there as it helps in many ways.
Feel the environment and the crispiness of the breeze going around also try to know about the overall safety of the life and property in the area.
How and what the neighborhood turns out to be at a later date in time cannot be predicted today, however, your firsthand interventions help you to understand the future prospect and pleasant surprises that the area will hold for you.
A friendly chat and naïve inquiry with the bookstore owner or a restaurant owner will let you know about the future development prospects for the area and when these will be implemented, so on and so forth.
Whether you live in a condo or a small house, a rich life is defined less by the things you own and more by how content you are in your interactions with family, friends, and the world around you.
Why you should choose to live in a small house designs
There are several reasons why someone might choose to live in a small house. Some possible benefits include:
Lower cost: Small houses are typically less expensive to build and maintain than larger houses, making them an attractive option for people on a budget.
Greater energy efficiency: Small houses are easier to heat and cool, which can save money on utility bills and reduce the home's environmental impact.
Easier to clean: Smaller spaces are generally easier to clean and maintain, which can save time and effort.
Closer relationships: Living in a small house space can foster a sense of closeness and intimacy among family members and guests.
Flexibility: A small house designs can be more flexible and adaptable than a larger one, allowing for easy changes and modifications as needs and preferences change.
Greater appreciation for the outdoors: Small houses often have a closer connection to nature and the outdoors, providing opportunities for outdoor activities and enjoyment of the natural environment.