Benefits of Four Bedroom Houses
As you are looking for a perfect home, at first you need to decide how many bedrooms you will need. More important than square footage, the number of bedrooms tells you how many people can comfortably live in a home.
For many people, 4 bedroom house floor plans are often the best choice to go with. Many families are unsure about their future family expansion and a larger house gives more flexibility to expand. The simple 4 bedroom house plans one story will have additional space which is ideal situation for different living situations. A family of three people will have two spare bedrooms in case you decide to have more children. This also gives an option to transform one bedroom as mother in law suite and host other family members.
As mentioned above, there is a wide range of family types that will need four bedrooms. Because of this, one of the main benefits of having a home that is this size is that it will be highly sought after by home buyers. Those who are buying a home will be looking for various numbers of rooms, and a lot of people want four or more bedrooms for future expansion. This puts your home as a desirable one when you are ready to sell.
If you are looking for home plans to build the home you've been dreaming of for your family, check out 4 bedroom home plans. You might just find the design you like with the number of bedrooms and bathrooms that you actually need.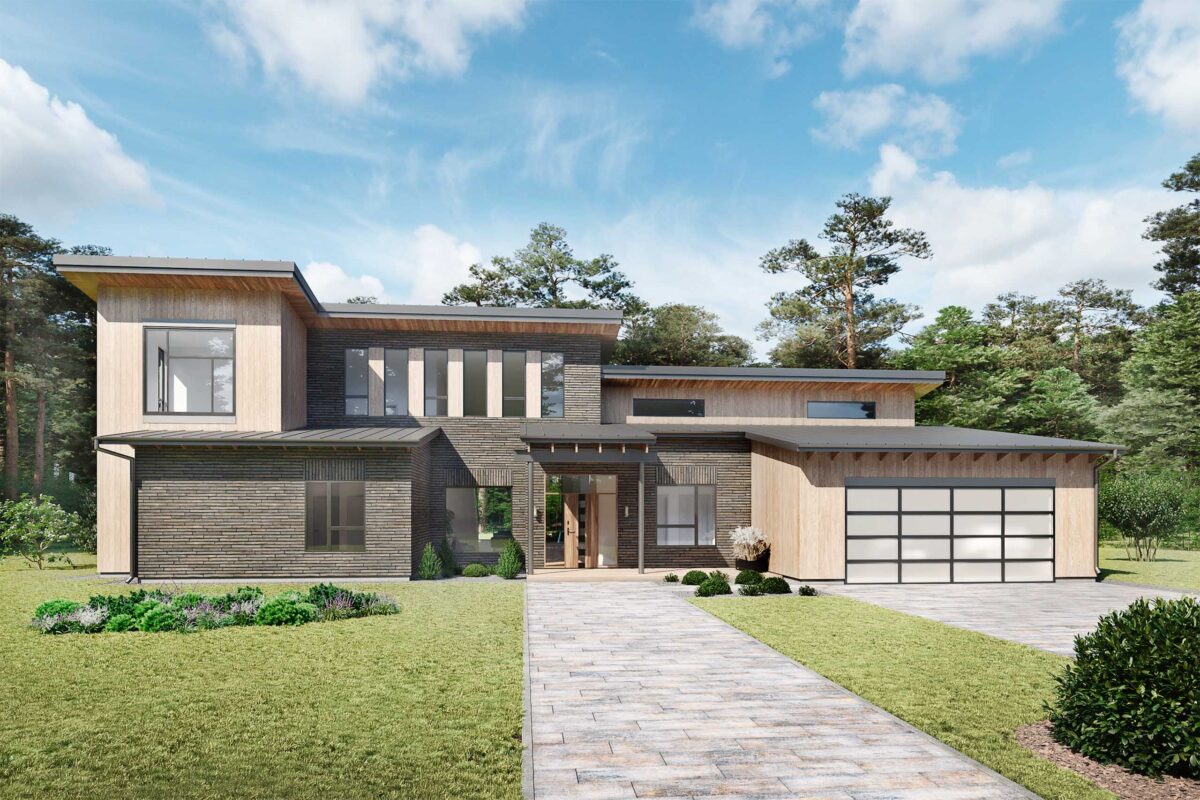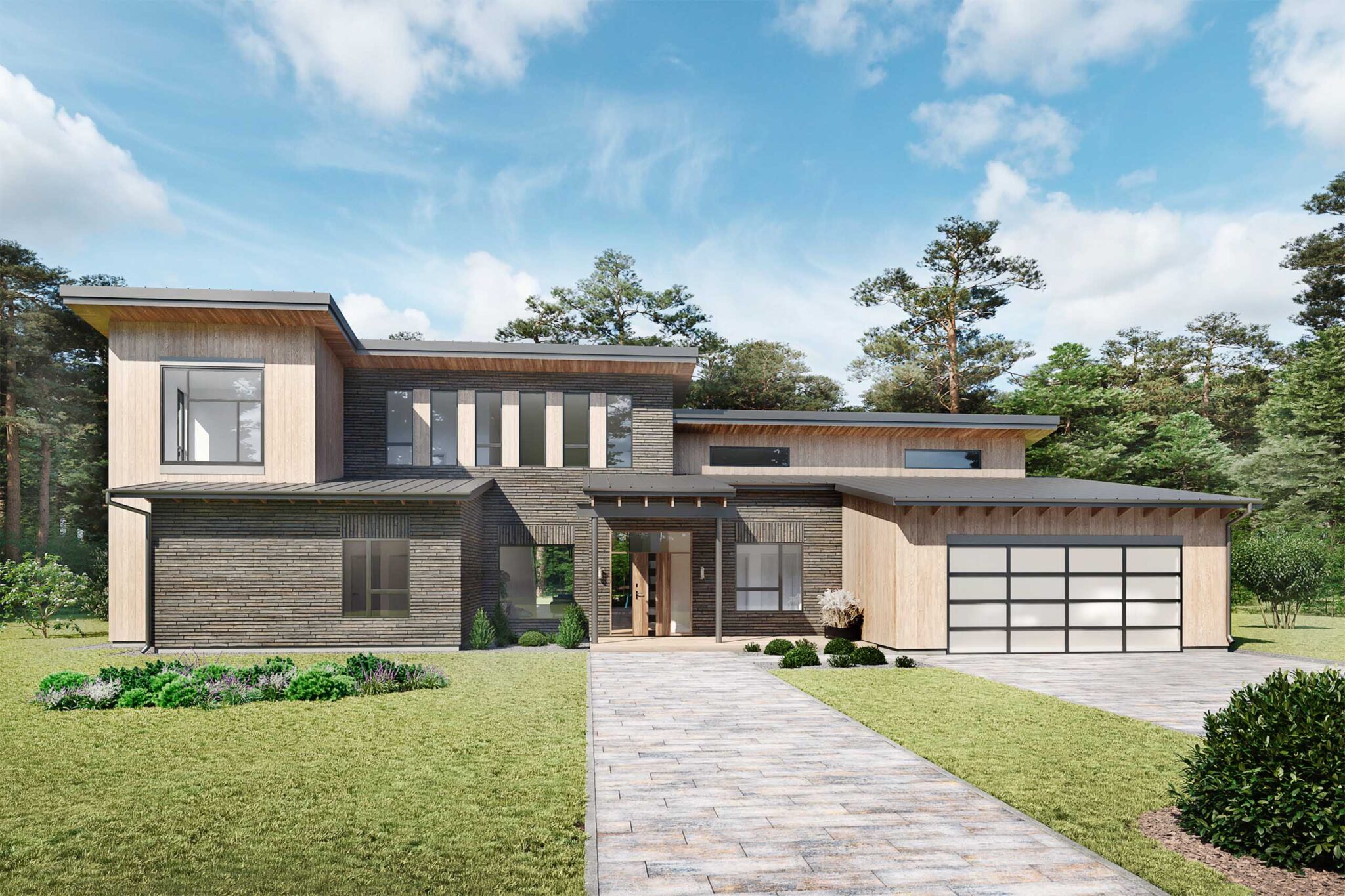 How to Think About 4 Bedroom House Plans
If you are planning to have a larger family, or just want the flexibility to do so, you might want to consider a home built from a four-bedroom house plan. If you choose, for example, house plans with 4 bedroom options, you are investing in the future, but you are not locked into any one strategy. As your family grows and changes, you can repurpose the layout and configuration.
The most important thing to remember about four-to-five-bedroom house plans is that 'bedroom' is not a carved-in-stone definition. Part of the point of building a home from, for example, four-bedroom single story house plans, is that it unfolds a limitless future of possibilities over the course of many years. Imagination is the key.
Large Family House Plans Exploitation Possibilities
Presumably, the first use for the bedrooms would be to raise a large family. Though even this is not an ironclad rule. Again, imagination is the best tool. As children leave the nest, you can, perhaps, build an art studio or yoga room. The smallest of bedrooms can be converted into storage space with shelves and bins and boxes. Larger bedrooms can, of course, be used as home offices or exercise rooms.
Of course, you will probably want to use that extra space as a guest room at some point. You certainly have the flexibility to do so. With growing flexibility over time as the children set out on their own.
Building a room into a home office is another possibility for a four-bedroom house plan. Many people switch over into "semi-retired" status over time; a home office allows you to do this while still keeping an aura of professionalism. Home offices, of course, have exploded in popularity since the first COVID lockdown. And many people are finding they don't want to, and don't have to, go back to the old way of working.
You can also set up a movie screening room with a large-screen TV or theater system and, perhaps, cinema seating. You could put a popcorn machine in the corner. Your home could become the entertainment room for your friends and family. No more sitting through commercials.
A classic use for an extra room is as a den. You could set up a quiet refuge for yourself and your family with shelves of books and comfortable chairs for reading, relaxing, and contemplating in peace. And depending on your tastes, who knows, you might set up a sideboard stocked with refreshments of one kind and another against one wall.
Finally, a four-bedroom house can be a legacy. When you decide to downsize or retire to a warmer clime, you can leave your house to your children. Your house built along a four-bedroom house plan will become the ancestral home of your large family. A place where they can recall all the warm memories of the times they had there growing up. And where they can build warm memories with their own young families.