Why Truoba


Functionality
Efficient home plan layouts as every corner has a purpose. Compact house floor plan ensures cost-effective construction.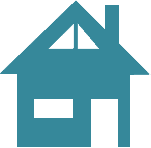 Aesthetics
Distinctive house designs with clean lines, open floor plan and strong indoor connections to outdoor spaces.


Convenience
As online house designer, we will help you to design your own house without leaving your home.

Time-saving
Quick design process with innovative design ideas ensures good quality design with a minimum time required.