Modern Tiny House Plans
Unlike when small houses were newly invented, these days, modern tiny house plans have gotten incredibly sophisticated. This is to match the current needs, style, and preferences of consumers. Plans are so detailed that even drapes, blinds, and the type of flooring to utilize are carefully thought out.
Just as adequate planning is essential to build a regular-sized house, tiny houses also require a similar level of careful preparation. This is necessary to get the best result. Usually, this stage takes the longest time as everything needs to be put in place before commencing construction. Once planning is done, you could have your little vacation home ready in as little as a week's time.
During planning, a lot of things are deliberated upon by the home-owner and the builder. These include types of material to use, the size of the various rooms, and the tiny houses' layout. Other intricate details are also planned so that the house meets the client's needs while being safe for inhabitation.
Building Materials for Tiny House Plans
Tiny House Exterior
Lumber and steel studs are the most common materials used for the exterior of these small structures. Steel studs are the more expensive option costing around $5-$10 per sq. ft. because they are lighter and stronger than wood. Compared to lumber, steel studs are more difficult to construct and this may reflect in a builder's charge. However, if money is not an issue, you should definitely choose this option.
Lumber should be the choice for folks who are on a budget. This would be a cost-effective method for framing the exterior of their little home. Typically, the cost of obtaining a sq. ft. of lumber is between $1 and $5; way cheaper than steel studs. That said, wood framings are heavier and should be considered if you plan on building the house on a trailer.
Still on weight, although all wood types will weigh significantly more than steel, there will be differences even with wood. For example fir, pine, and spruce wood will be lighter than some other. For siding, you may want to go with cypress or cedar as these are water-resistant and therefore more durable.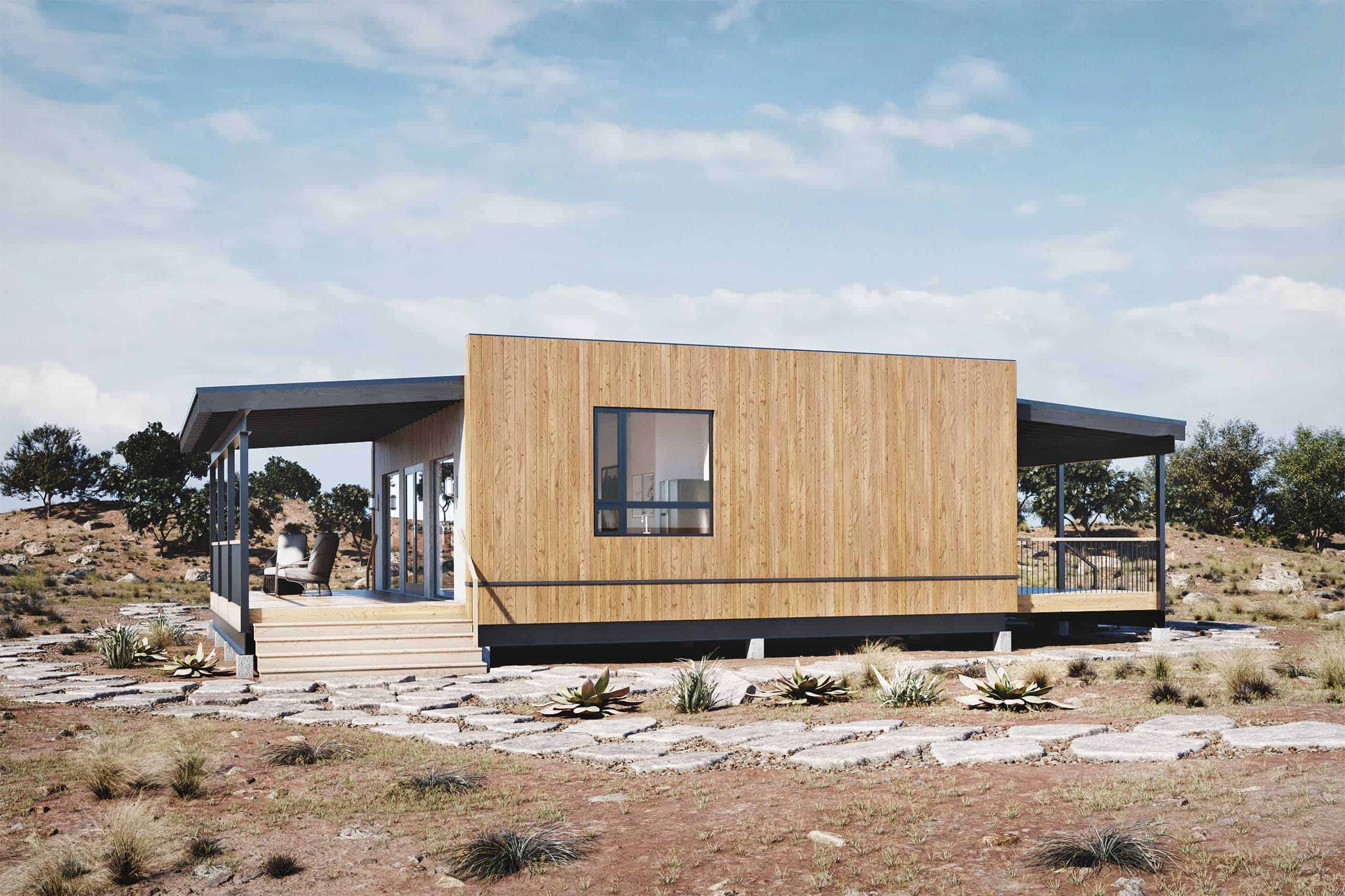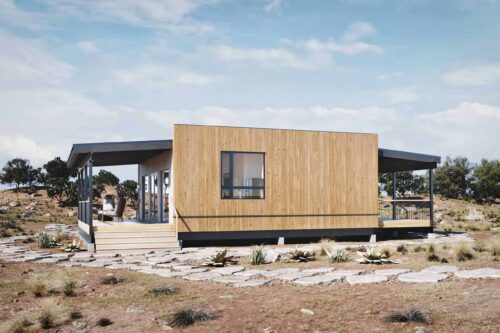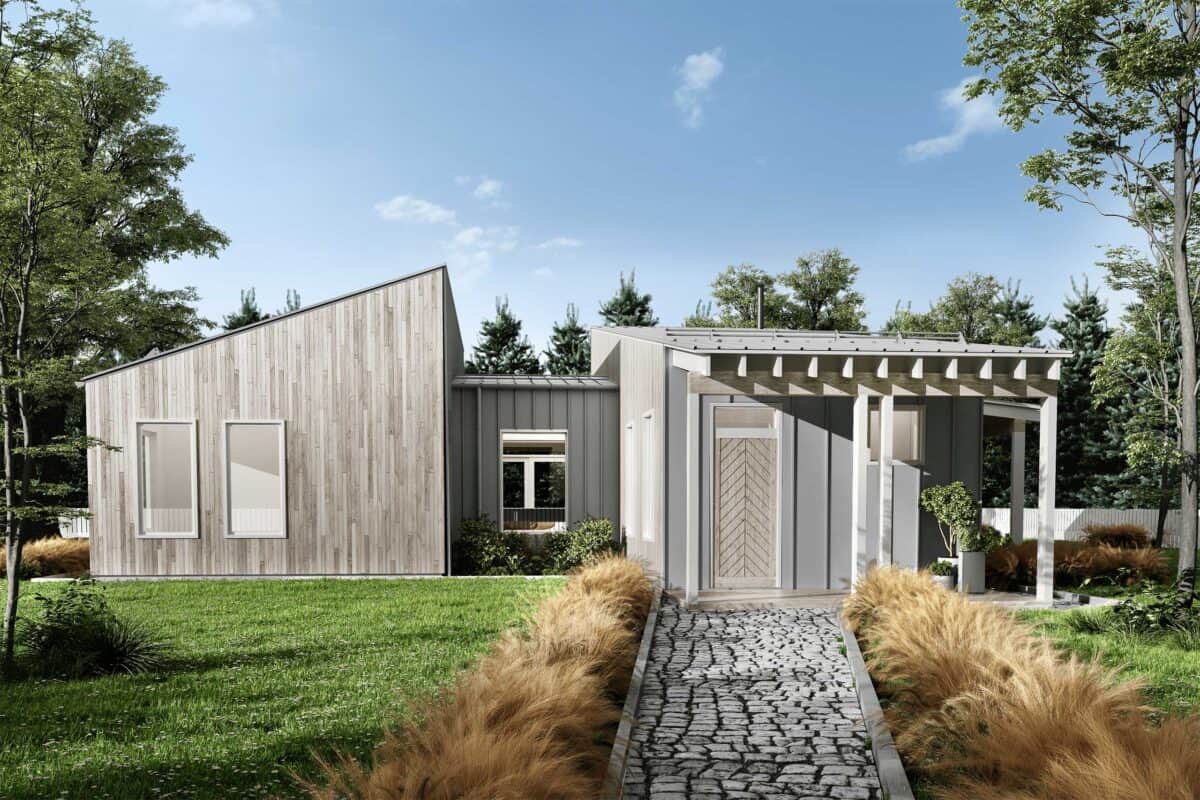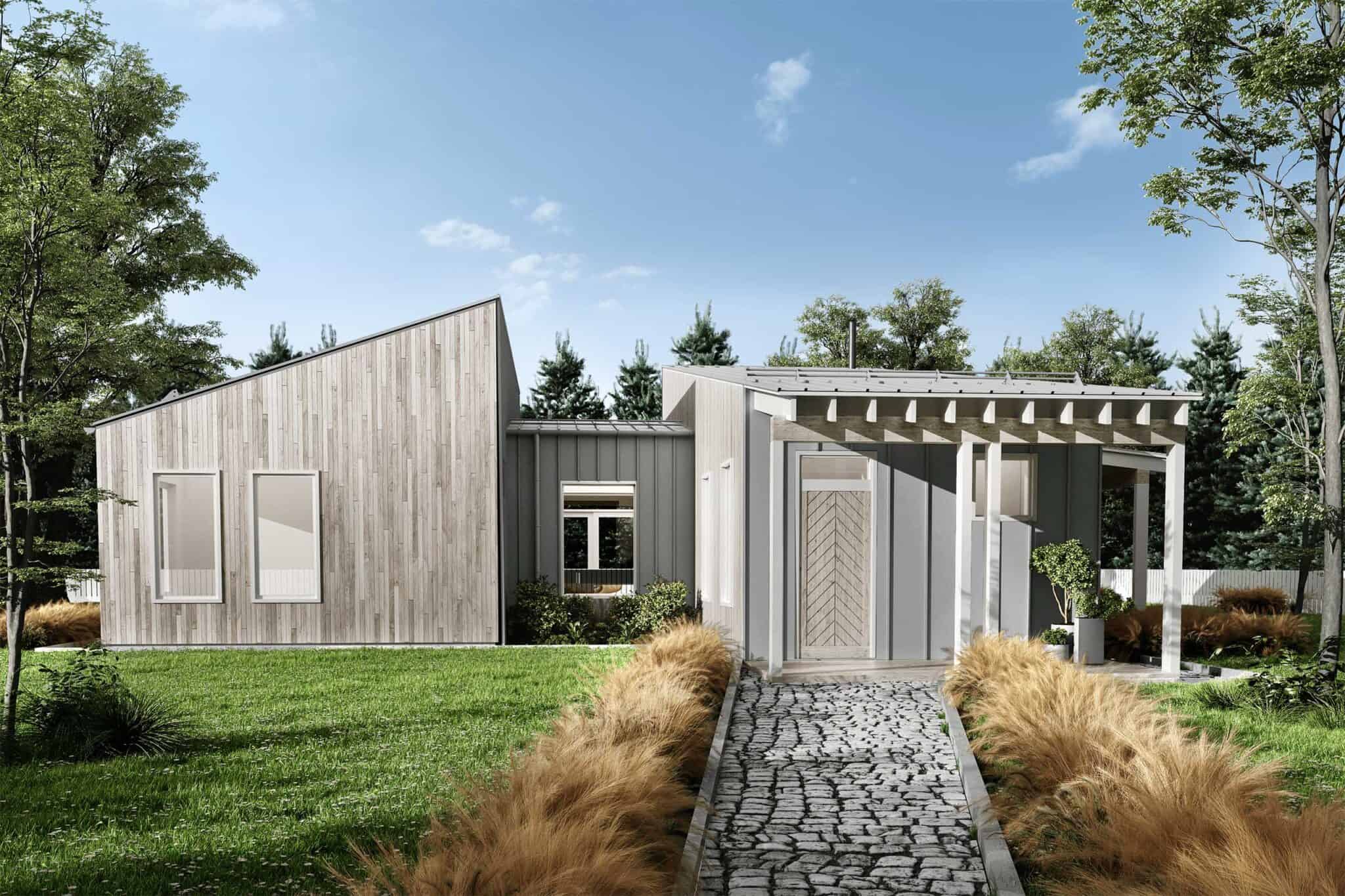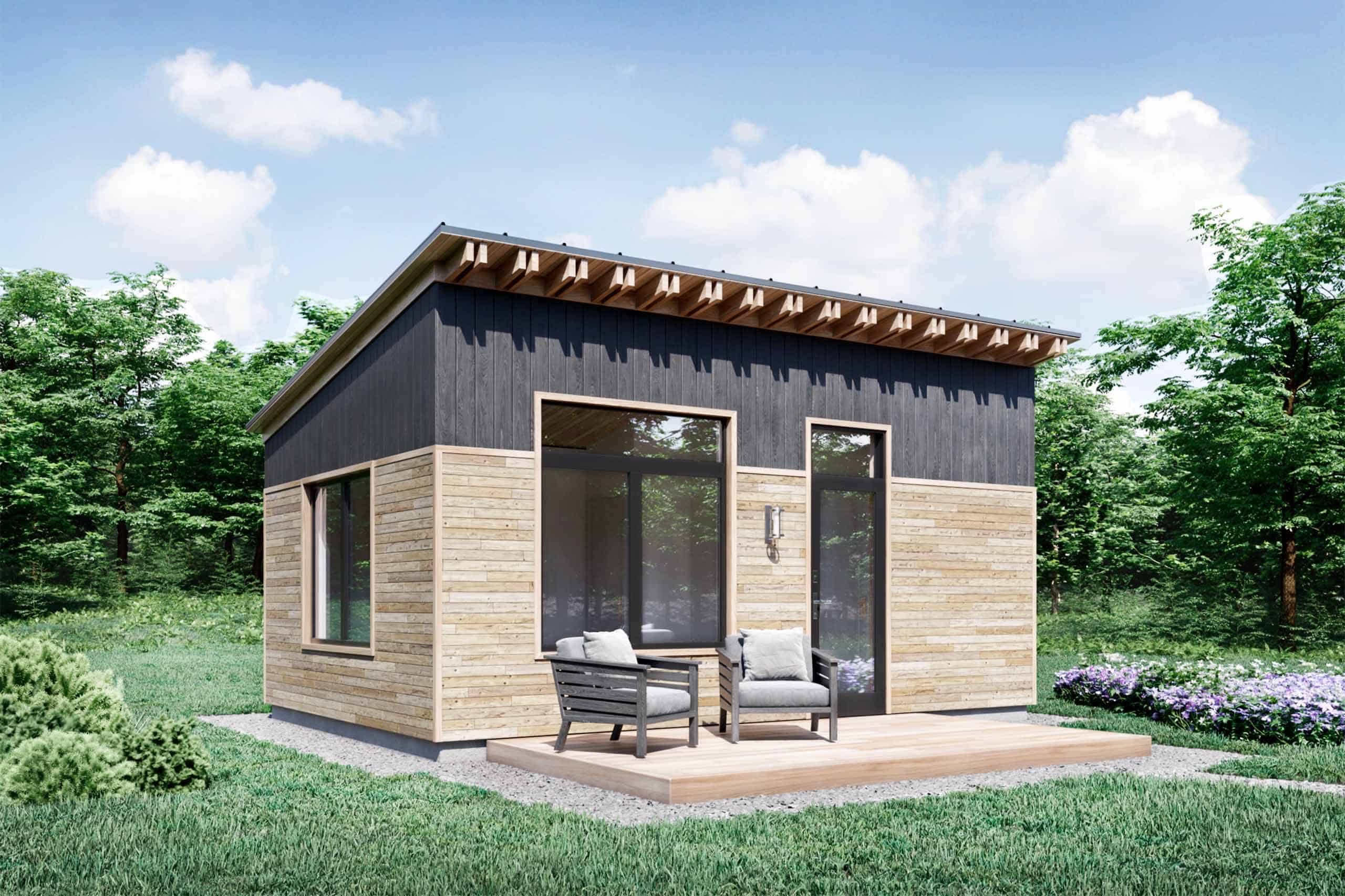 Tiny House Interior
There are three common materials used for the interiors of these little homes. They are birch plywood, dry wall, and honeycomb aluminum panels. The honeycomb aluminum panels are the most expensive option because they are lightweight and more structurally stable. If you decide to go for aluminum panels, expect to pay between $20 and $100 per sq. ft.
Although dry wall is more common, it isn't suitable for tiny homes on wheels as they are susceptible to cracks. Drywall is cheaper than aluminum panels but costs more than plywood. The price per panel ranges from $12 to $90 depending on its quality.
The birch plywood is the most affordable option and widely used because of the woody finish it gives to the home. Aside from being used for the interior walls, they can also be used for flooring and cabinetry. For a 4×8 (pronounced 4 by 8) sheet, price maxes at around $70.
Roofing
Most roofing materials for full-sized homes can be used. However, asphalt shingles, steel roofing panels, and solar shingles are the more commonly used ones. Solar shingles are very practical as they both protect the interior of the home from the elements and supply energy to the home. They are heavy and because of their dual functionality, can be very expensive when compared to other options. Per sq. ft. customers should expect to pay as much as $25.
Asphalt shingles are less expensive and will get the job done. That said, they aren't suitable for mobile tiny houses since they can easily be blown off by wind. The last option is the best and most suitable of them all. We're talking about steel roofing panels which can withstand corrosion since they are galvanized.
Though lightweight, they are durable and can withstand just about anything the wild throws at them. This includes fire, mold, wind, snow, rain, and mildew. These sheets also offer many color options and are easy to install. Steel roofing panels cost between $1 and $5.50.