What is a House Plan?
A house plan is a design that gives you an idea of what your home would look like. It helps you to determine how much space rooms in your home will take up. This plan also helps you to know how many bedrooms your house will have.
A complete home plan must include the following:
Foundation
This is the first illustration you should look out for in the plan. It shows the basement, slab, or walking area. Depending on the foundation type you go for, it might also contain the length or extent of slabs, beam sizes, and footing arrangement.
Floor
This is a drawing of the interior of a home from an overhead perspective. This diagram includes the window, doors, and other important elements. It also reveals the types of rooms, their dimensions, and distances from the walls.
Roof
This describes the component of a roof. A roof plan will show valleys, hips, and ridges. Also, it reveals the type of roof that will be used, the chimney, and the slopes.
Electrical
The arrangement of the home lighting based on the location of the fixtures, outlets, and switches is shown in the electrical plan drawing.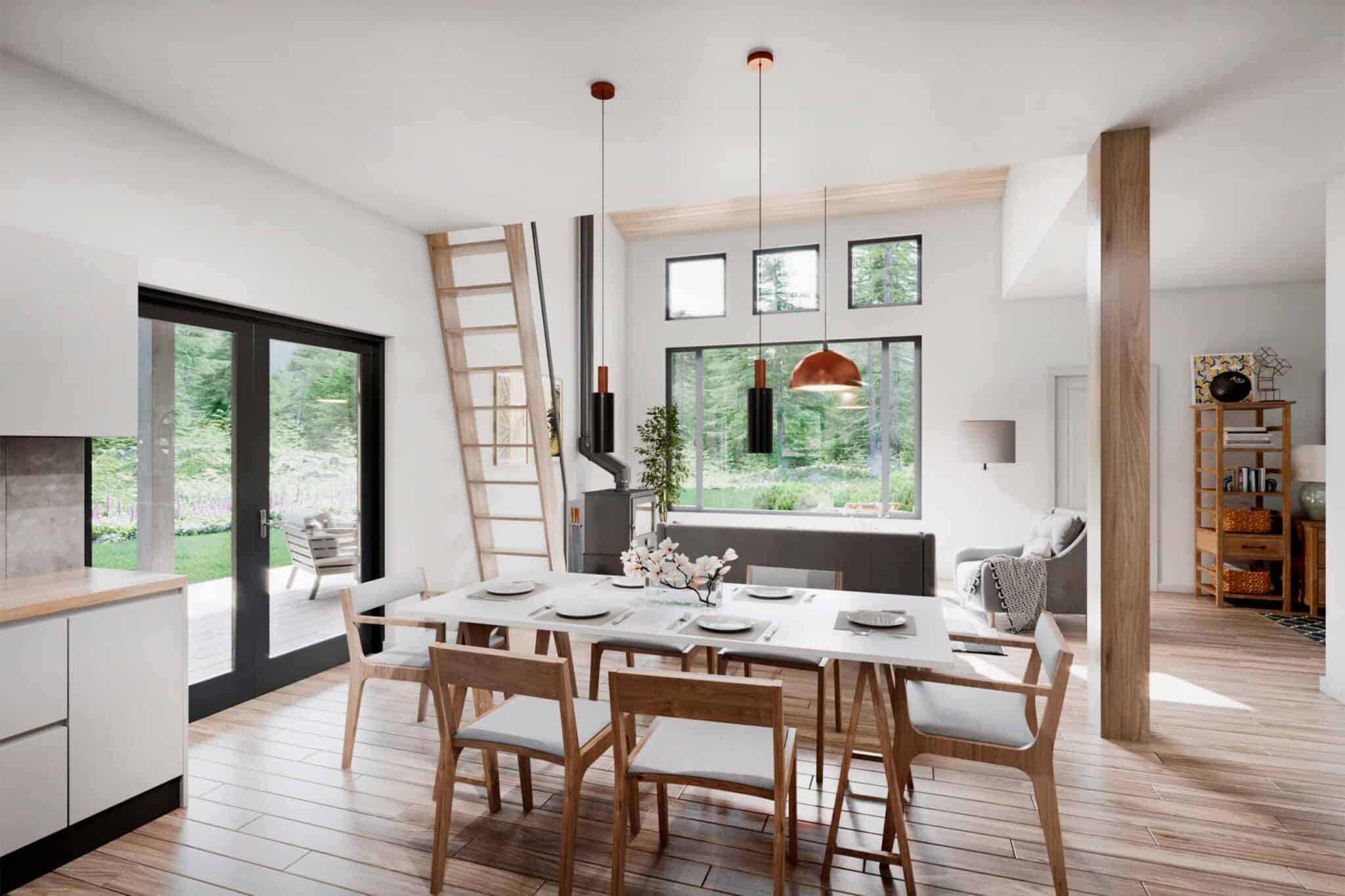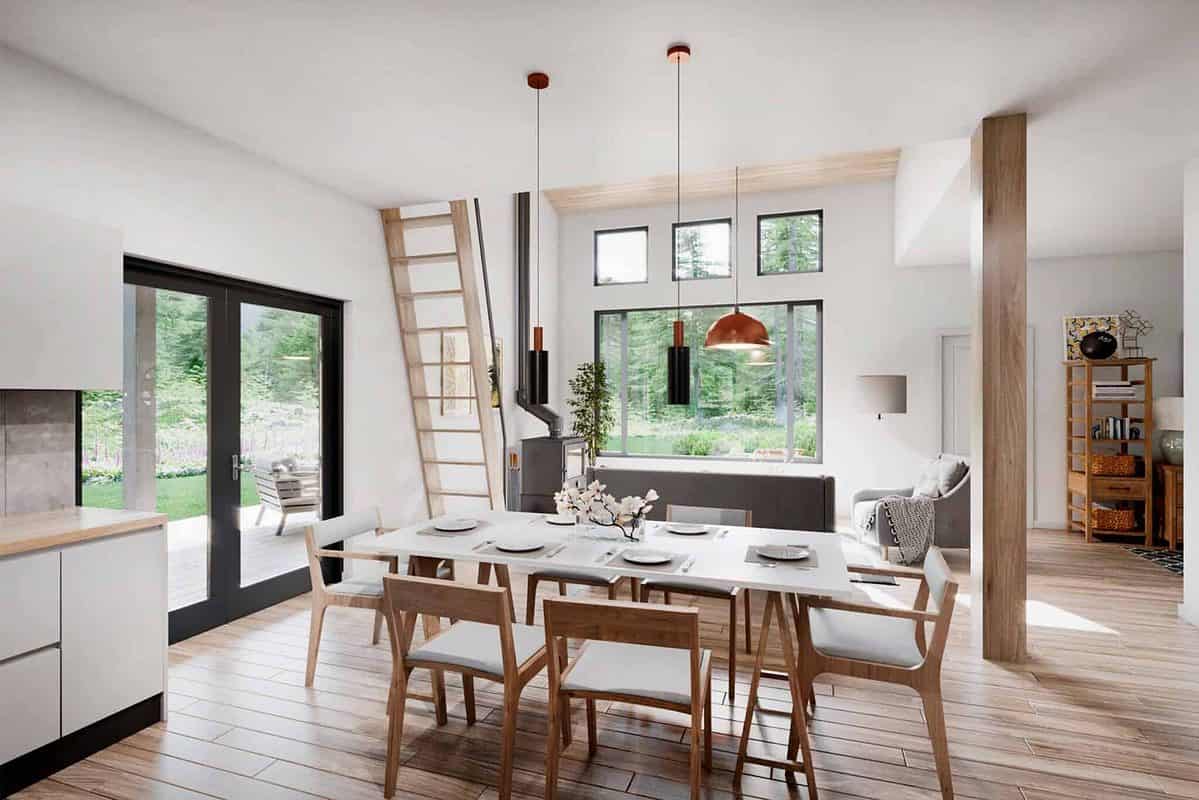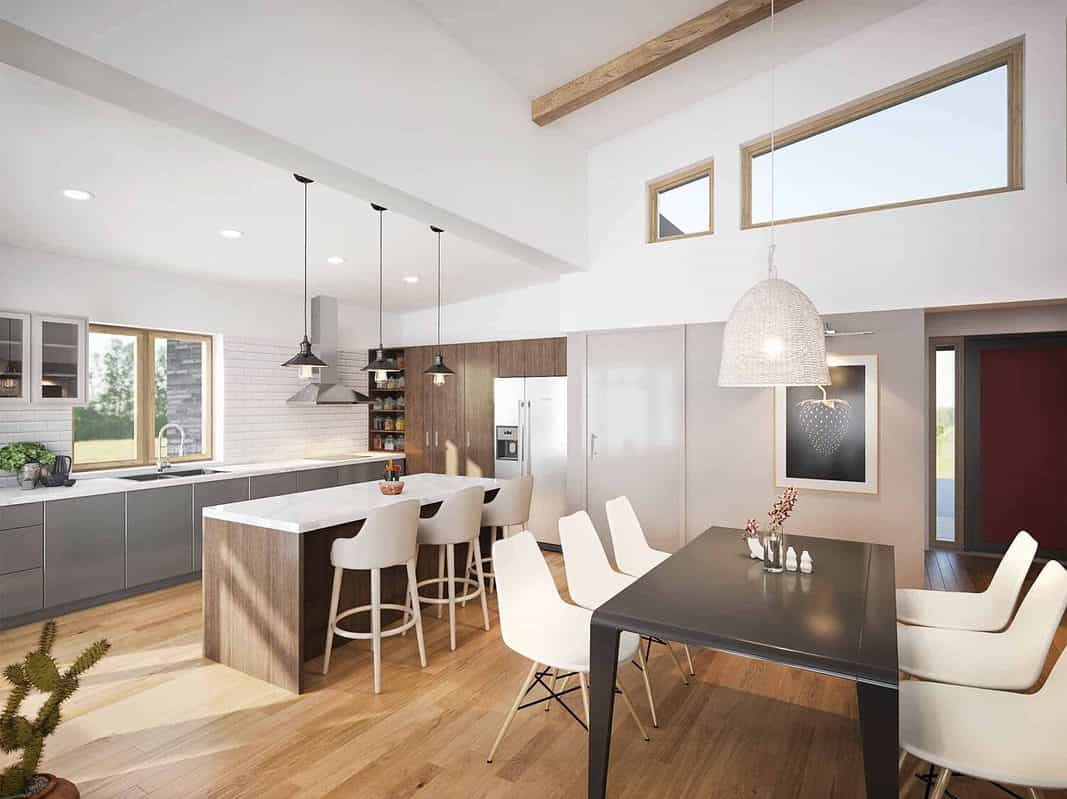 Low Budget Modern 3-Bedroom House Design Ideas to Consider
Now, let's discuss some of these unique design ideas:
A Simple Modern House
This lives up to its name. It is a simple home with three bedrooms, a living room, a dining room, two bathrooms, and a kitchen. It has an open floor plan and several windows that provide enough sunlight into the home.
The interior design of the home is unique because it has an open floor plan that allows you and your family to move around freely to any rooms without issues. It might also come with sliding doors so you can see what is outside even when you are indoors.
Low-cost Bungalow Home
The next low budget modern 3 bedroom house design we will look at is the low-cost bungalow. This is a simple yet stylish home. It is known for its simple shapes and basic architectural designs. Its base is minimalist and it merges traditional architectural principles with advanced technology. The house uses simple materials like concrete or wood and its windows and doors are usually sashes or shutters.
Modern Ranch Houses
This home design is not as stylish as you may want it to be but it lasts very long. It is mostly found in areas with heavy snow or rainfall. This design objective is to give its owners comfort and remain highly functional.
A Modern Duplex
One of the major characteristics of this design is that it comes in compact sizes and allows you to build unobtrusive aesthetic features in a small space. It gives you a lot of space for parties and family get-togethers while still maintaining the privacy of your property. It is so low-budget that it is advisable for people who want to own a property for the first time to go for this design.
Modern 3 Bedroom with Open Floor Plan
This is a luxury 3-bedroom design with large kitchen space, a large dining room, large bedrooms, and luxurious bathrooms. If you want something luxurious, yet budget-friendly, this design is your best bet.
A 3 Bedroom on a Single Floor
If you have children, you will like this single-story arrangement. This house design is stylish and spacious and aside from its open floor, you will find a large storage space to keep tools or your children's toys. Another beautiful feature is that this house is versatile. It can be built in any size or shape depending on what you want your dream home to look like.
Modern Brick House
This is another single-floor 3- bedroom home that is not only cozy but highly functional for families. This property has only one bath and it is built with brick! It has a classic bungalow design that adds aesthetic value to the contemporary home.
This modern brick structure is not only about the material. It has a loft storage space that you can convert into an art studio, a media room, or a fourth bedroom. It is so versatile.
Beach House
This is an aesthetically pleasing design. The home color is white and sea green which makes it resemble a vacation destination. The bedrooms are not spacious but it has a large closet area. It also comes with an open kitchen and dining area in the living room which has enough space for you to unwind after a long, stressful day.
Single Floor with Private Bath
This apartment is vibrant with simple colors. It is characterized by its floor-to-ceiling windows and white tiles. It has a private bathroom attached to each of the three bedrooms and each of the rooms has a balcony where people can relax or bask in the sun.