The History of Tudor Houses
Tudor houses are a type of architectural style that originated in England in the late 15th and early 16th centuries. The Tudor period, which lasted from 1485 to 1603, was a time of great cultural and artistic growth in England, and this was reflected in the architecture of the time. These Tudor houses were inspired by a variety of influences, including medieval castles and manor houses, as well as the more ornate and elaborate styles of the Renaissance.
One of the key features of Tudor houses is their use of timber framing. Instead of using solid masonry or brick, Tudor houses were built using a framework of wooden beams that were filled in with brick or stone. This allowed for a more flexible and adaptable construction method, as well as a more organic and natural look. Tudor houses also typically have gabled roofs, which are roofs that have two sloping sides that meet at a peak. This type of roof was popular in the Tudor period because it was relatively easy to construct and provided ample space for attics and bedrooms.
In addition to these structural elements, Tudor houses are also known for their decorative half-timbering. This refers to the use of wooden beams and panels on the exterior of the house, which were often left exposed to create a rustic and charming appearance. The half-timbering was often combined with brick or stone, and it was often adorned with intricate carvings and other decorative details.
While Tudor houses have remained popular over the centuries, they have also evolved and adapted to changing tastes and lifestyles. Today, a modern Tudor house can simply mean one that has been updated with modern amenities and features, such as energy-efficient windows and appliances, while still maintaining their traditional character and charm.
Some modern Tudor house plans may incorporate contemporary materials and technologies, such as stainless steel or glass, while others may use more traditional materials, such as brick or stone, to achieve a more authentic look. Regardless of the approach, designing a modern Tudor style house requires a careful balance of old and new elements, and a respect for the rich history and unique style of this iconic architectural style.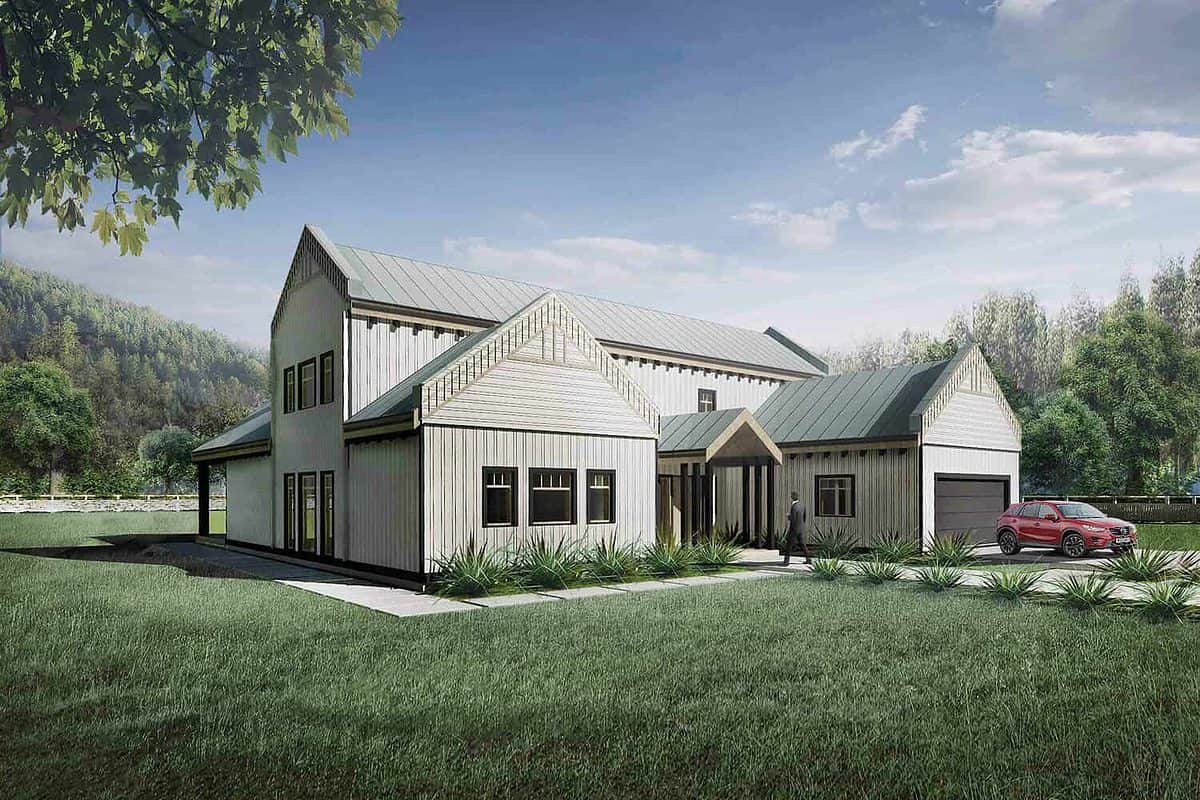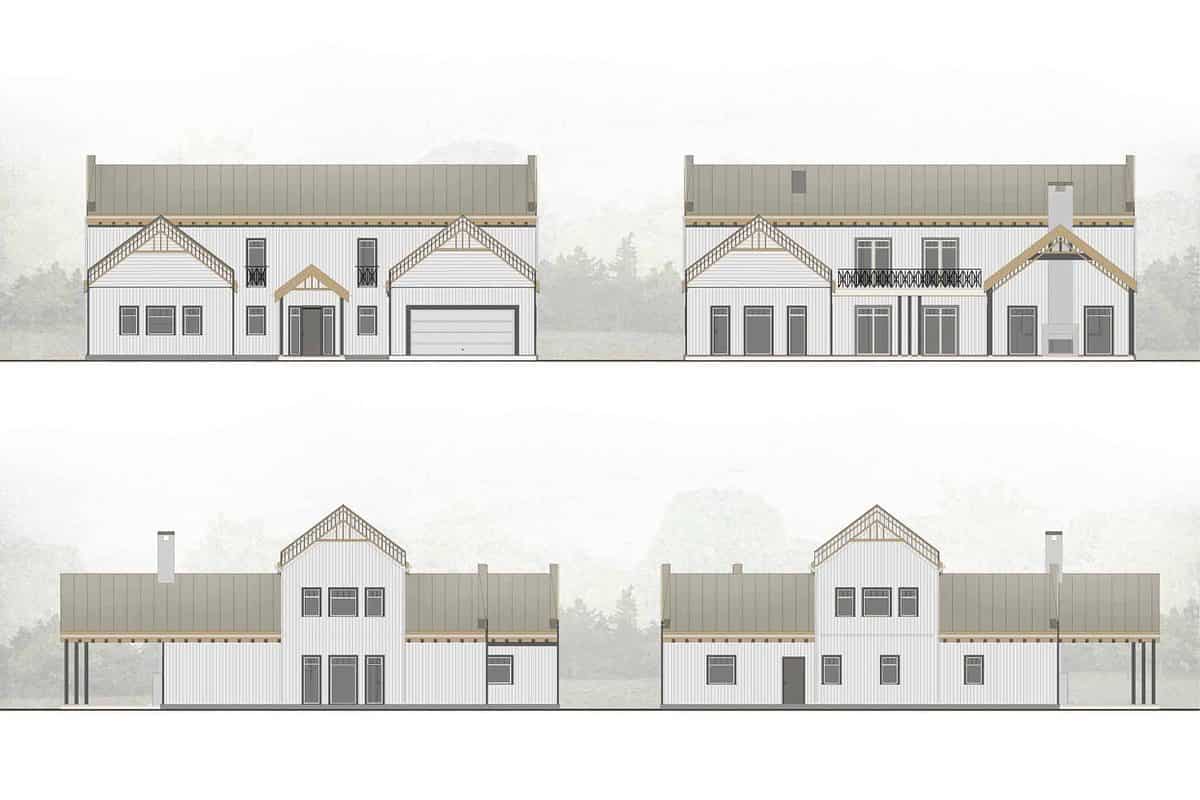 Designing a Modern Tudor House
Designing a modern Tudor house can be a challenging but rewarding task, as it requires a careful balance of traditional and modern elements. There are several approaches that can be taken, depending on the specific goals and preferences of the homeowner.
One approach is to incorporate traditional Tudor elements in a more contemporary setting. This can involve using traditional materials and techniques, such as timber framing and half-timbering, in a more modern and streamlined way. This approach allows for the preservation of the traditional Tudor aesthetic, while also updating the house for modern living. For example, a modern Tudor home might have a traditional timber frame and half-timbered exterior, but it could also have large, energy-efficient windows and a more open and spacious floor plan.
Another approach is to use modern materials and technologies to update and enhance a traditional Tudor house. This might involve replacing old windows with energy-efficient ones, adding insulation to the walls and attic, or installing a modern heating and cooling system. This approach can help to improve the comfort and efficiency of the house, while still preserving its traditional character and charm.
Regardless of the approach, there are a few key considerations to keep in mind when designing a modern Tudor house. First, it's important to choose materials and finishes that complement the Tudor style and create a cohesive design. This might involve selecting traditional materials, such as brick or stone, or using more modern materials, such as stainless steel or glass, in a way that fits with the overall aesthetic of the house. It's also important to consider the colors and finishes of the materials, as these can have a significant impact on the overall look and feel of the house and in the process also create a modern Tudor exterior.
Another important consideration is the layout and floor plan of the house. Traditional Tudor houses are known for their intricate and irregular layouts, which can be both charming and functional.
However, it may be necessary to make some adjustments to the layout in order to accommodate modern living needs and preferences. This might involve opening up the floor plan to create more open and spacious living areas, or adding modern amenities, such as a home office or media room. This will result in what we can refer to as a modern Tudor interior design.
Overall, designing this type of house requires a combination of creativity, attention to detail, and an appreciation for both traditional and modern elements. By carefully balancing these elements, it's possible to create a beautiful and unique home that is both historically significant and modern in its functionality and amenities.