Reasons to Choose a One story modern house Plan
As you decide to plan for your one-story modern home, you might begin to wonder if it is not too small or less appealing than a 2 or 3 story. However, here are some reasons why a modern single floor house design is the best to go for:
It is More Affordable to Construct
One of the major reasons why you should go for this plan is that it is so affordable. Adding an extra floor level can increase construction costs. Extra floor level will require staircases and this will cost you money. But a one-story apartment is cheaper to build.
It is Easy to Add Extra Features on
Unlike other homes, it is quite easy to add extra features to this house. It is versatile so you can decide to add a porch to the plan to give it an extra outdoor space or you may choose one with a parking lot. This extra feature allows you to have enough space without adding a second-floor level.
It is Affordable to Maintain
Another benefit of this modern house 1-story plan is that the resulting house is less expensive to maintain, unlike others. One story is cheaper for cooling, heating, and electricity.
It is Safer than Others
One of the problems with 2 or 3-story houses is that they come with stairs. For many prospective homeowners with little children, elderly families, and small pets, staircases are a big problem. Stairs can be dangerous to climb if one is not careful, and if you have little children, you need to supervise them constantly. You will have to proof your home from staircase accidents.
A simple one story modern house plan does not come with stairs, so you won't face these hazards.
It is Accessible to Everyone
If you have elderly parents or family members that use wheelchair, a one-floor plan will make sure that they have no mobility issues in the house. They can move from one room to the other without problems. Many disabled folks will struggle with using stairs so this design is very helpful.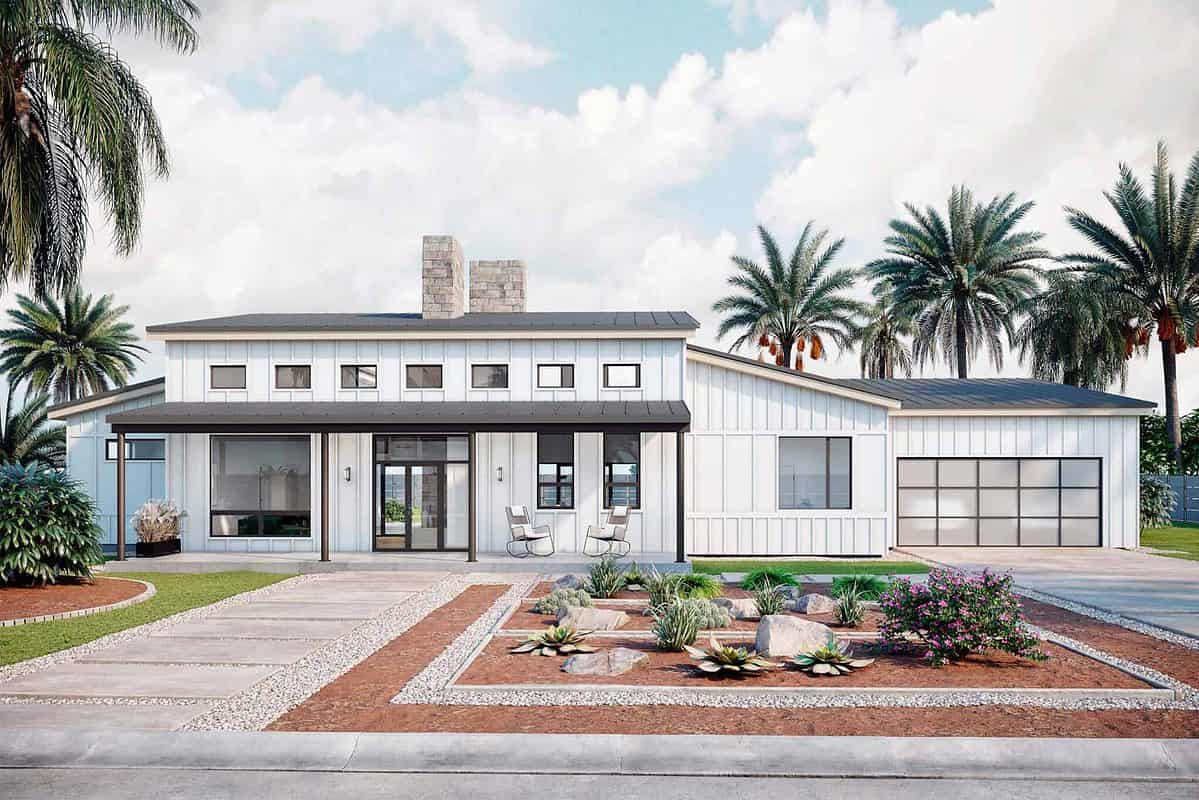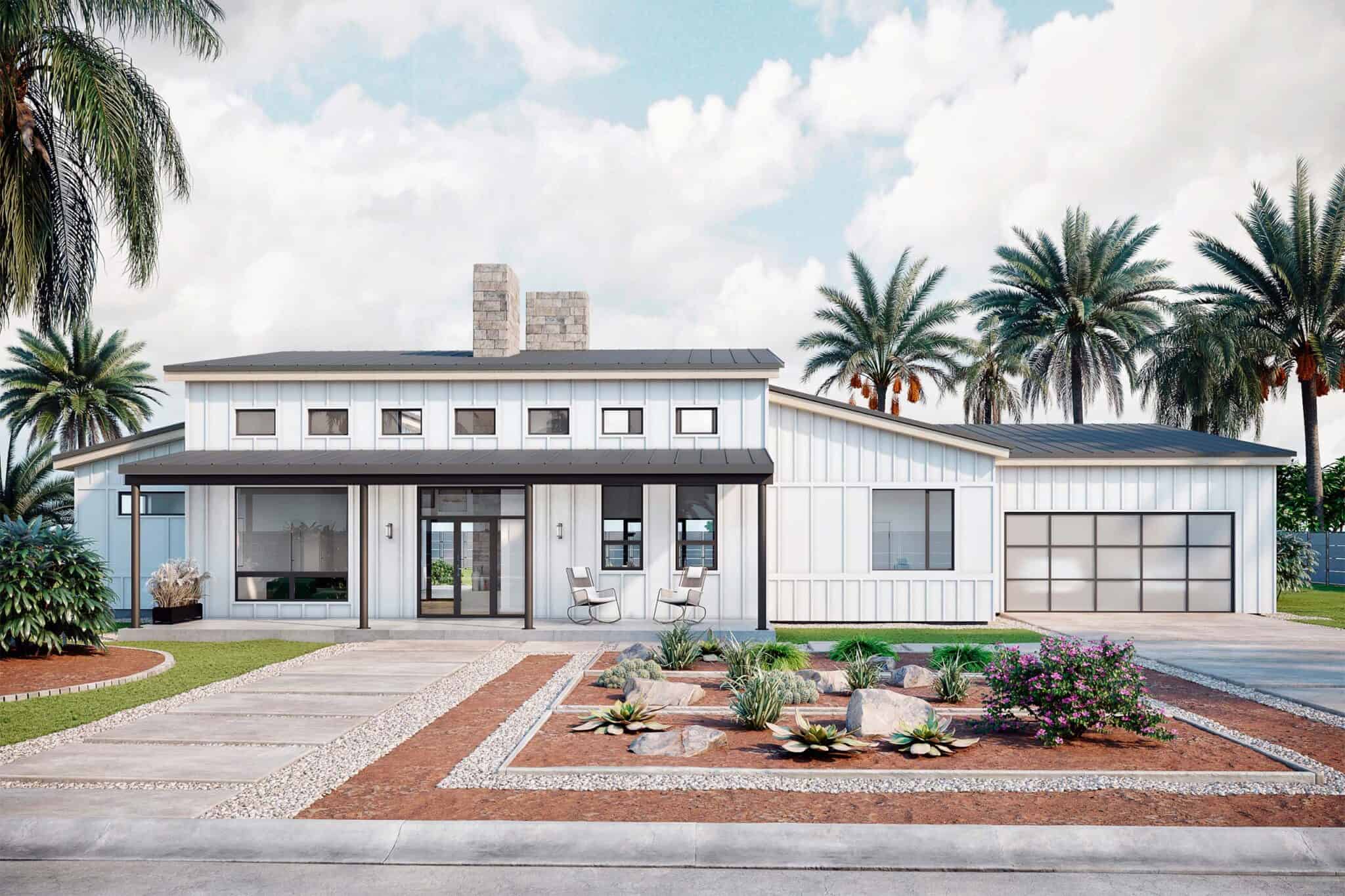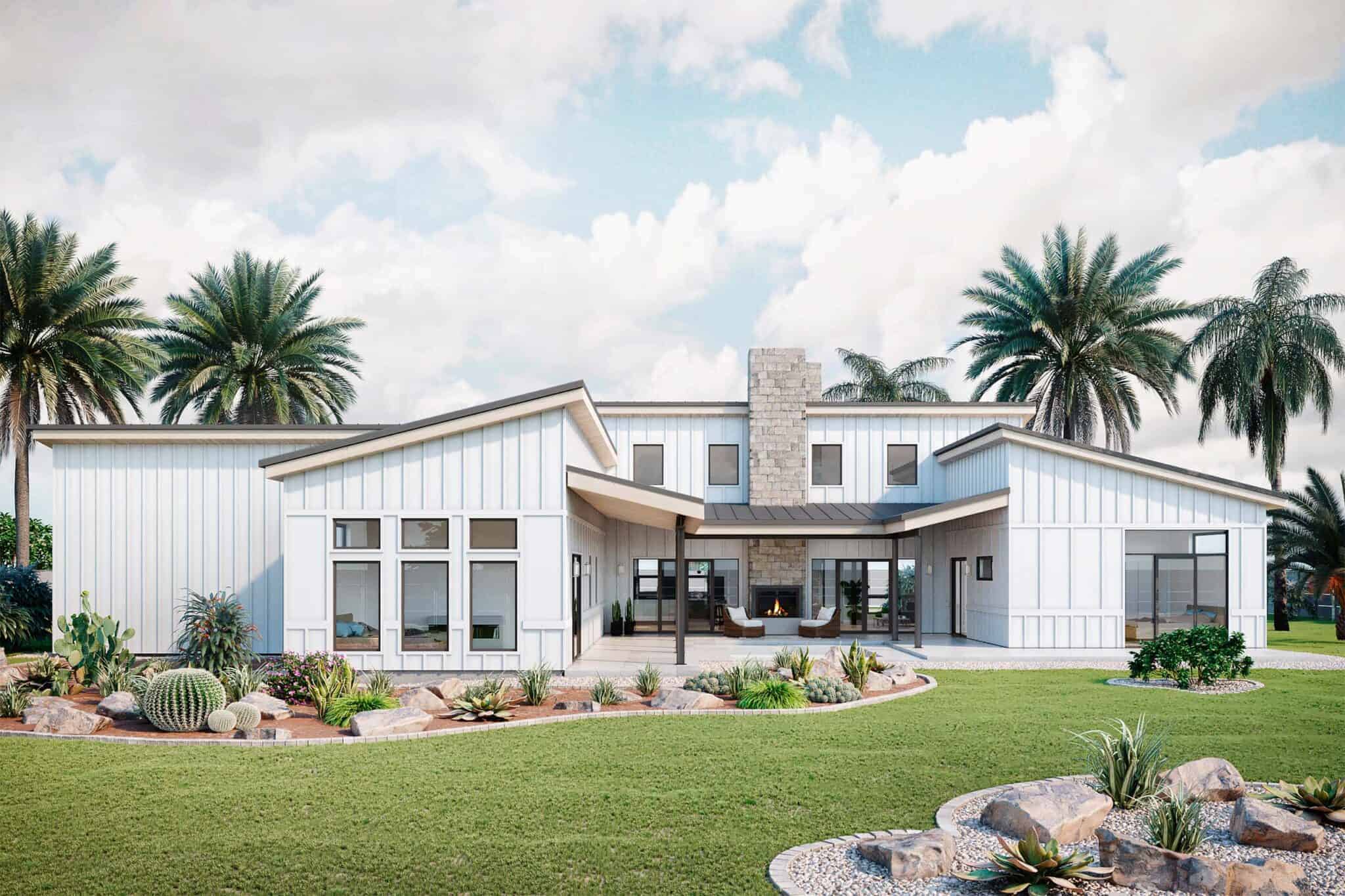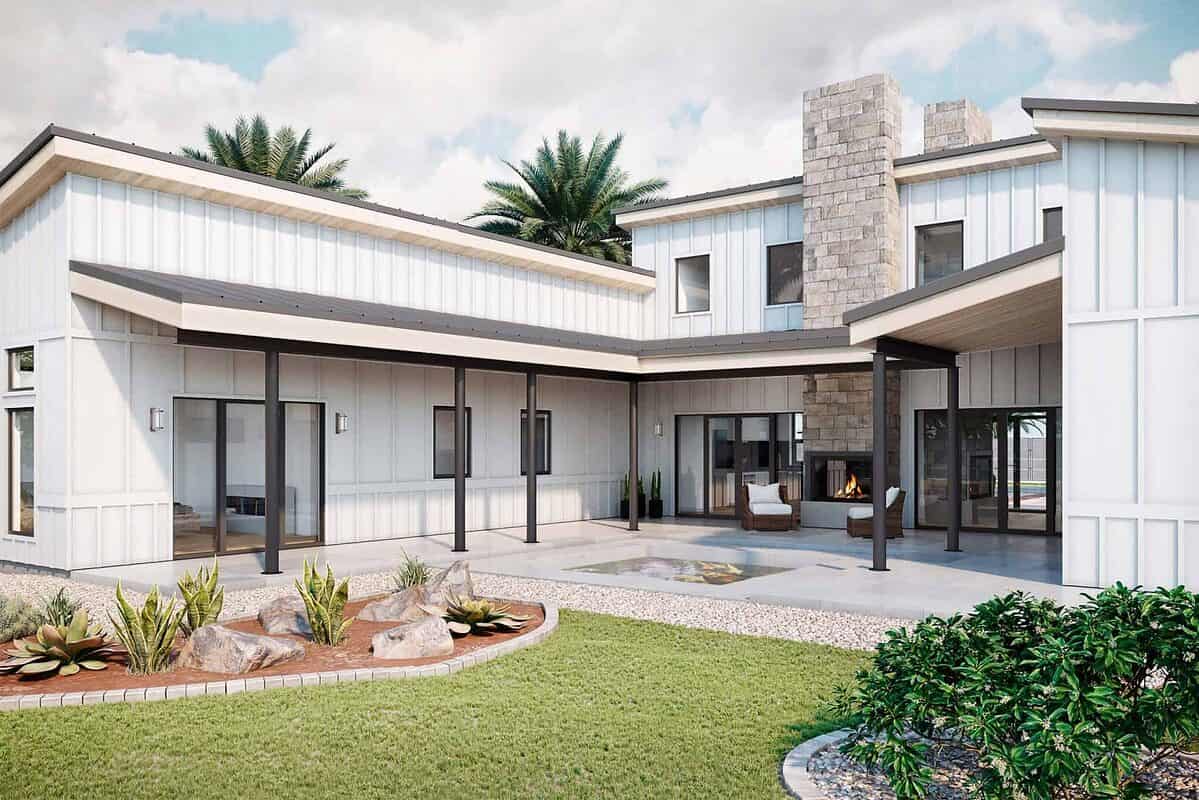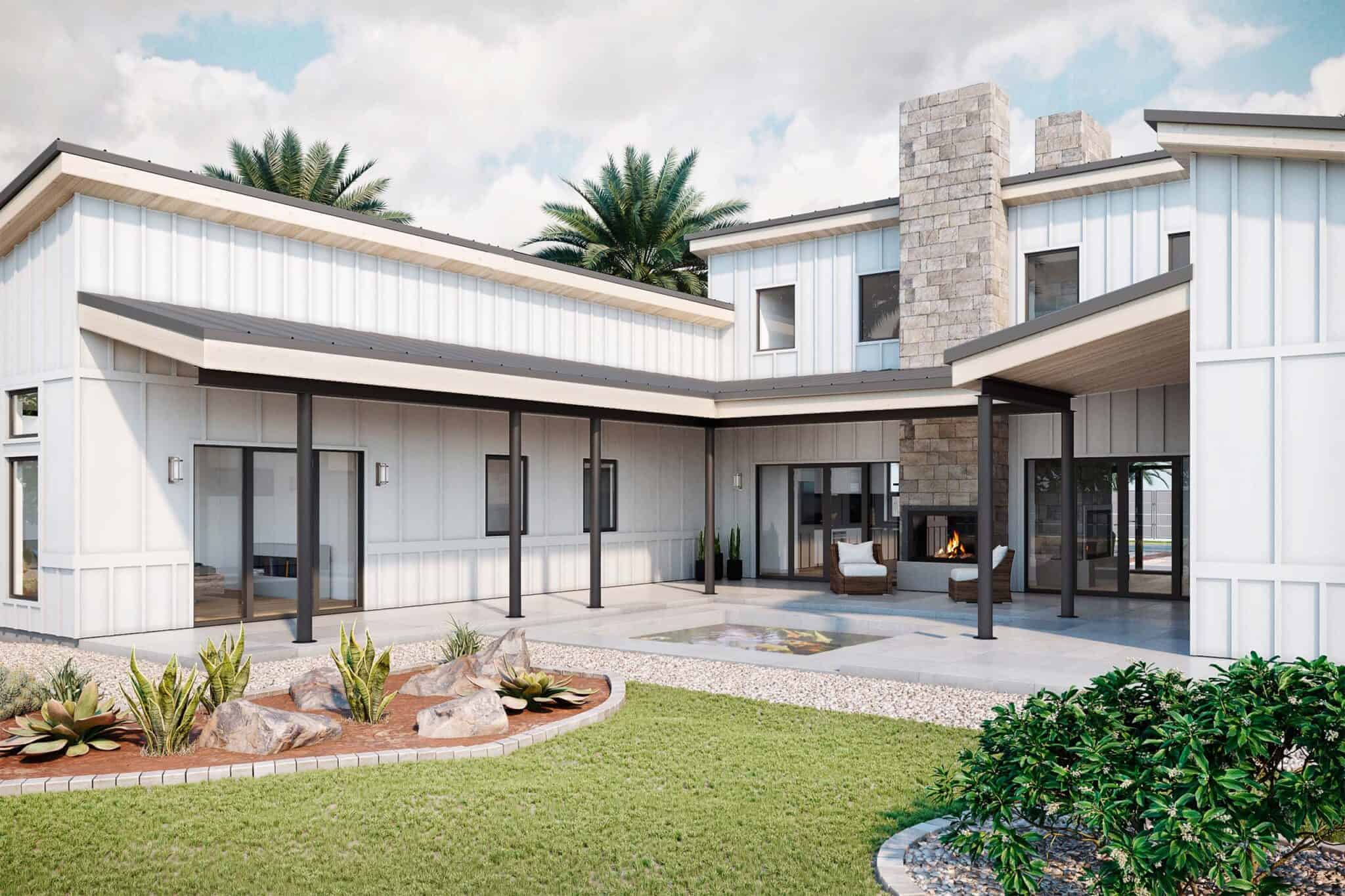 Some One story modern house Designs for You to Choose
The following are some creative ideas you can consider for your modern single floor house design:
Minimalist Bungalow
This is modest yet highly functional. The interior spaces connect well with the outdoors in a simple yet remarkable way. As its name stands, the building is minimalist and uses simple yet warm colors and elements.
A Compact Plan
This house is compact, yet provides enough space for families to live in. This modern house plan has a compact floor plan that maximizes the interior spaces to look spacious and roomy.
Courtyard H Floor Plan
This modern house plan combines symmetry, balance, and harmony to create a perfect dwelling. Its major characteristic is its H-shaped floor plan. It has a one-story plan that comes with a courtyard. The courtyard is spacious, tranquil, and to be filled with lush gardens that promote a safe oasis for occupants. If you love nature and a beautiful environment, you will love this plan.
Open Floor Design
This plan's top priority is your privacy. It is a flexible house design that is highly functional. Its open floor makes the interior look roomy and spacious. It is also energy-efficient as it comes with large transparent doors that bring in plenty of sunlight. This modern home plan is truly an urban oasis.