Factors to Consider Before Building Modern Cabin Plans
The following are some of the factors you need to consider:
Location
This refers to the place you intend to situate your cabin. It could be close to a nearby town or rather a remote place. It all depends on where you get available space. There are so many interesting places where you can choose from.
Additionally, depending on your choice, you can consider locating it near a river, mountain, plantation, waterfall, or recreational park. These places create a feeling of adventure and fun. This will also give you and your family fun and memorable experiences.
So, it is very important that you carefully decide on this before you get started with the planning.
Budget
Executing a building plan cannot be done without having a cost in mind. It involves expenses at every level, starting from the planning process. So, as you set off to build with modern cabin plans, you must have a budget in mind.
How much do you have at hand to start? Do you intend taking a housing loan? Or do you have some extra cash saved up for it. These are the necessary questions you need to answer before venturing into the project.
Once you are sure that you have enough funds to start and complete the project you are good to go. This takes care of a large portion of the building process. You will not have to worry about how to pay for the materials and other expenses.  As a result, this makes the process a steady, easy, and simple one.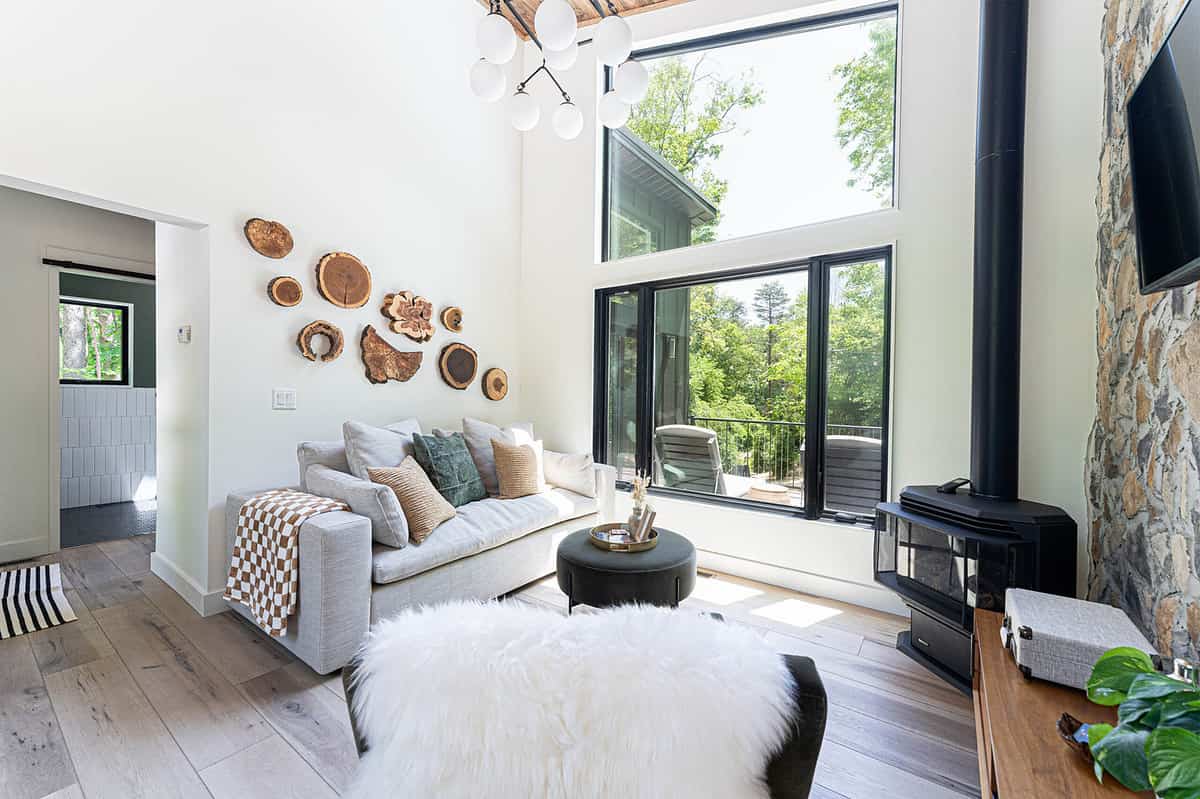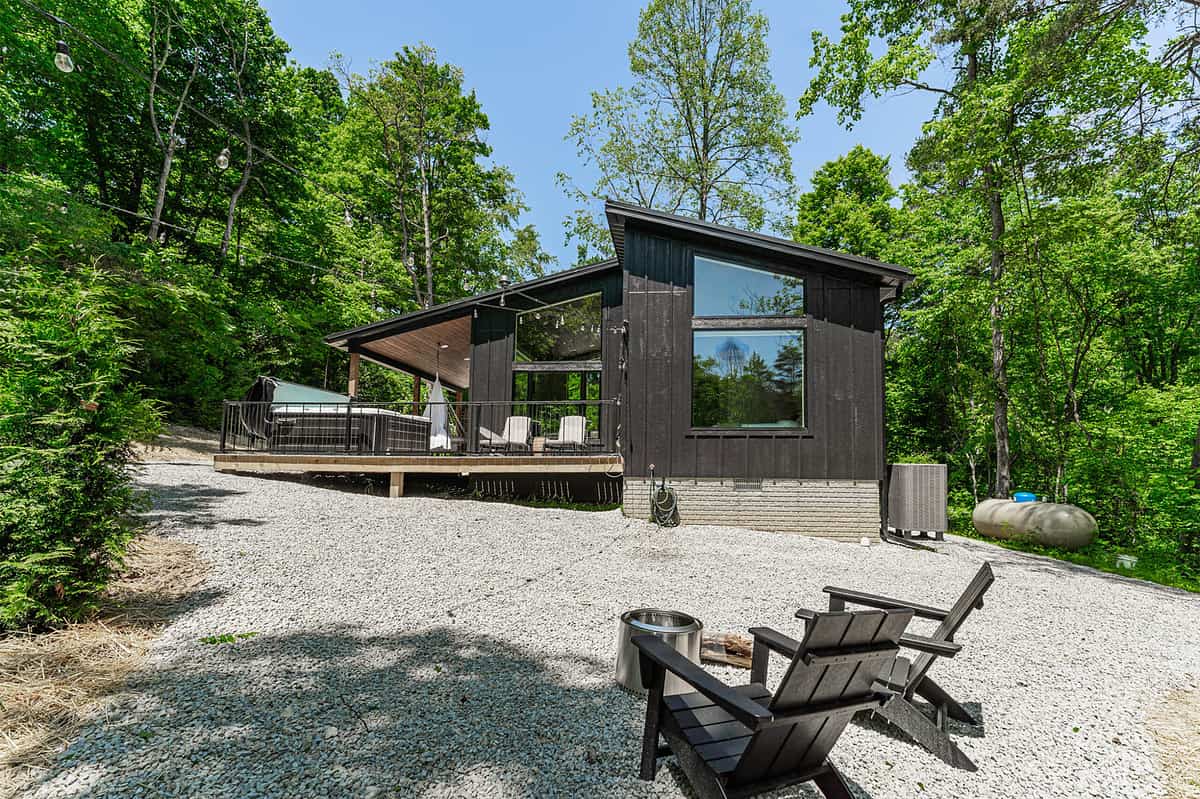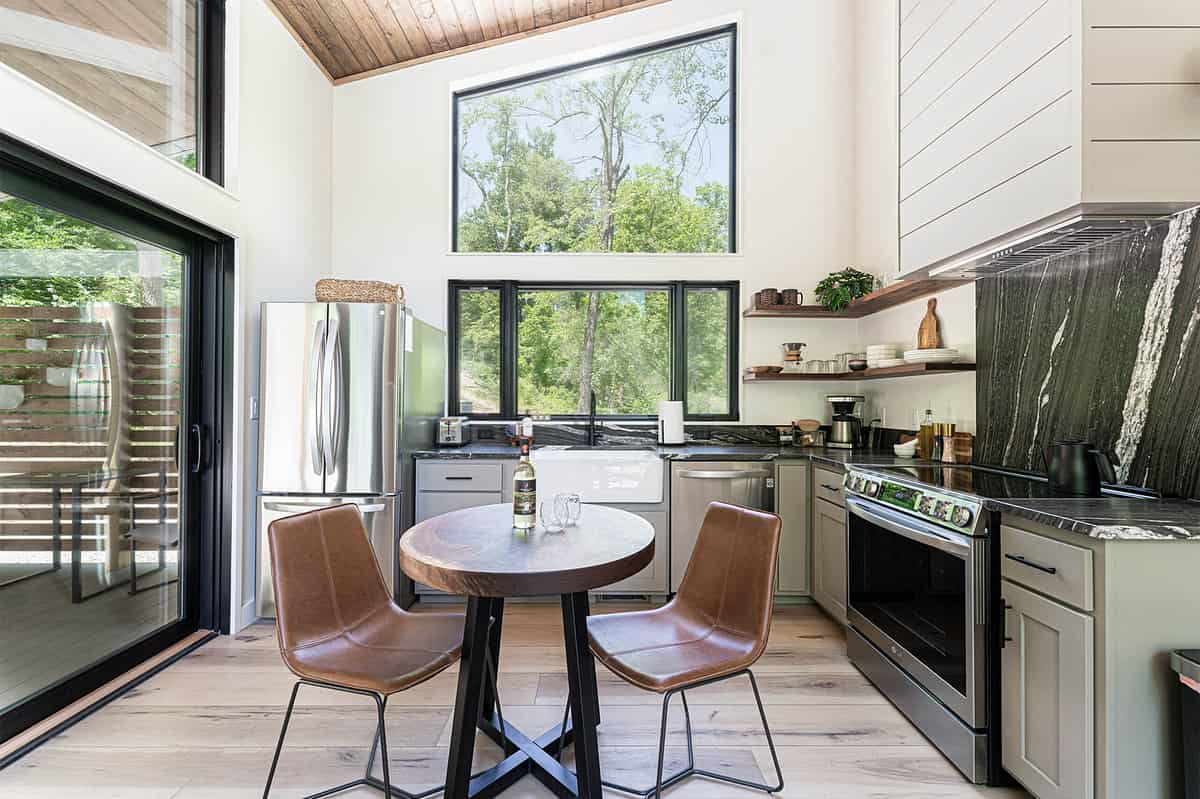 Size
Do you want a big or small cabin? You will also need to consider this. The size of the cabin is determined by the available space and design. If you are dreaming of getting a big one, it means that you will need to get a large space. On the other hand, if you desire a small one, you would not need to get a large space.
However, as a result of technological innovations and advancement, you do not really need a large space to meet your needs. A small space can be transformed into a fascinating structure with modern cabin floor plans. You just need to have an idea of what you want and then get a smart contractor to give you what you want.
Contractors
Contractors are well experienced experts in executing building plans. However, there are numerous contractors out there. This makes it important for you to get one that is capable of handling your project well.
So, in order to get the best results, you need to hire the best experts. At every stage, with a competent contractor, you do not have to worry about warranty. It is best to use contractors that have stayed long in the business. This way, their level of experience coupled with their well-trained personnel helps you get the job done easily.
Additionally, knowing that every building starts with a plan, an architect helps to draw the building plan. A good contractor will then help with bringing your small modern cabin plans to reality. To get the best contractors, you can seek for recommendations from family and friends, or search online.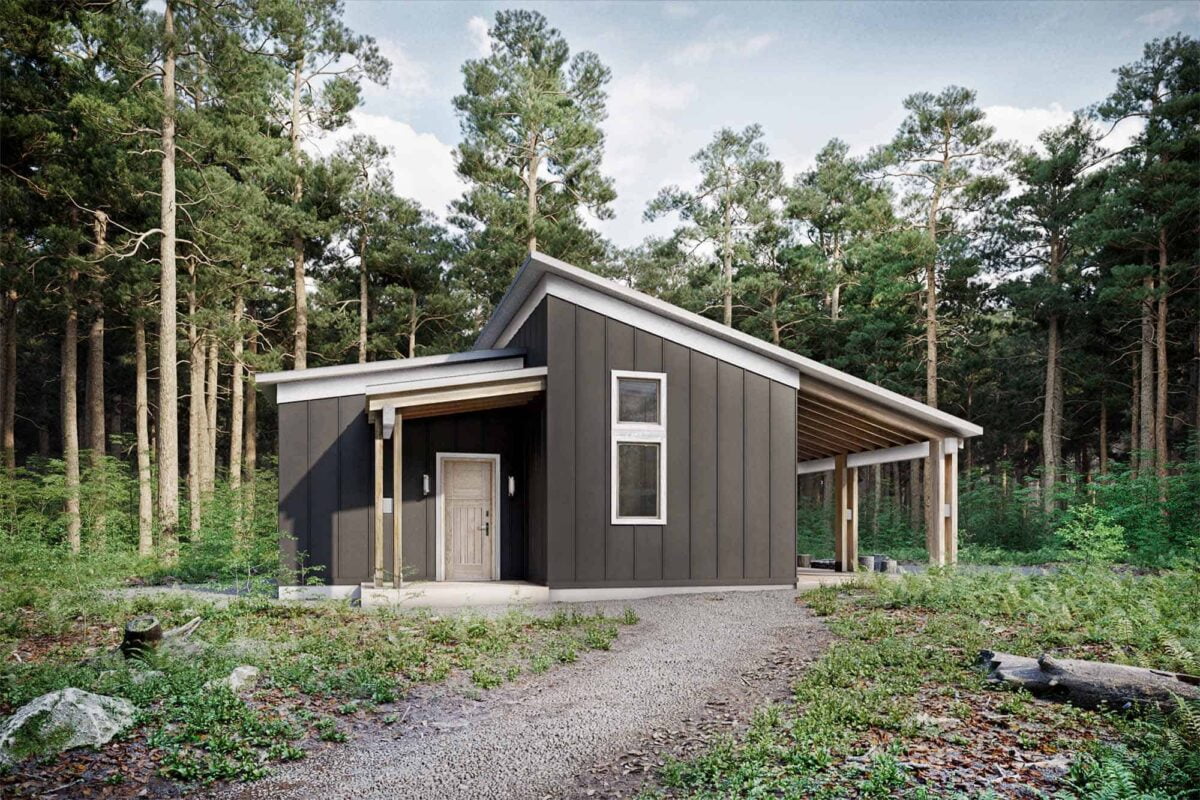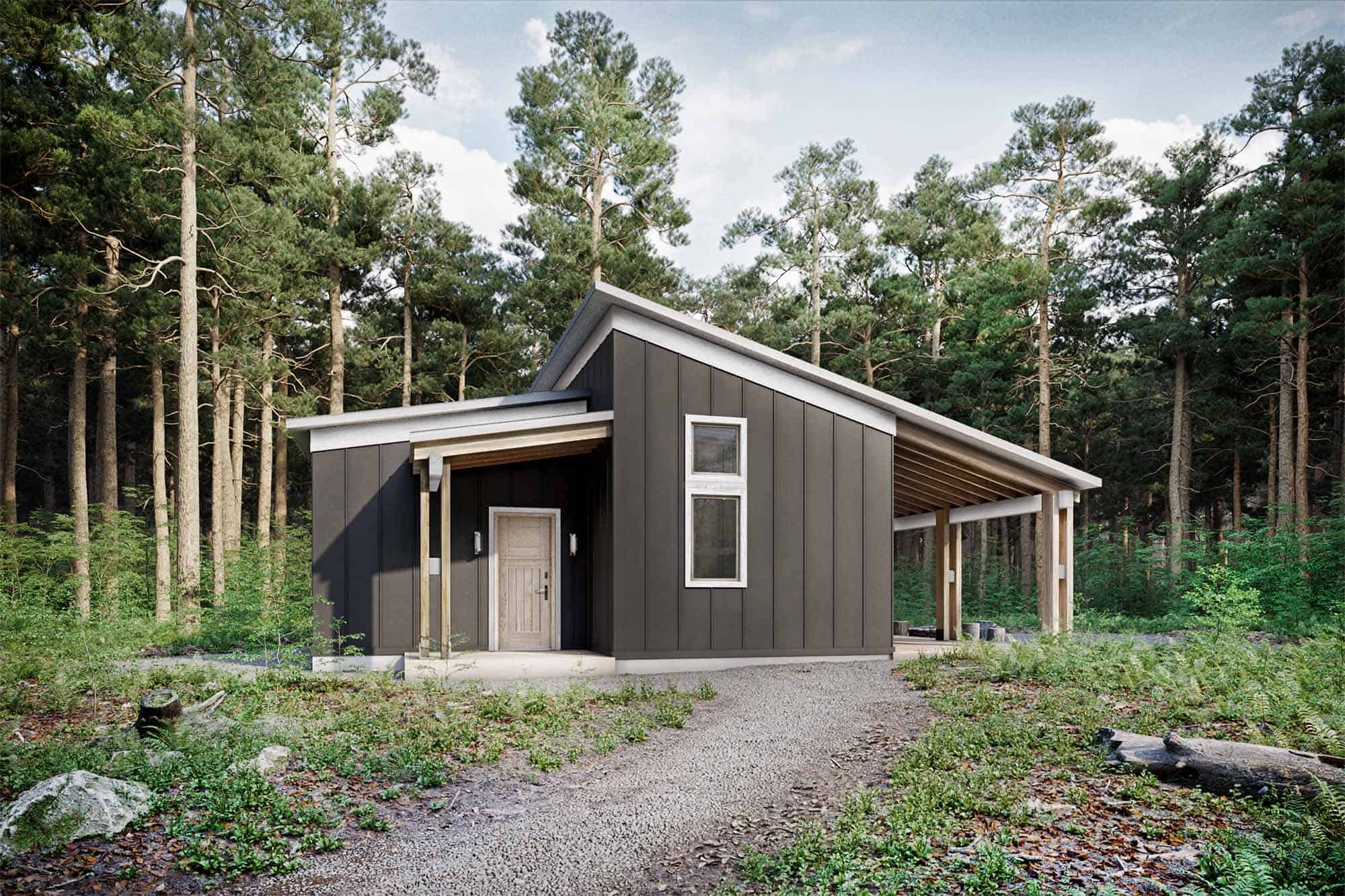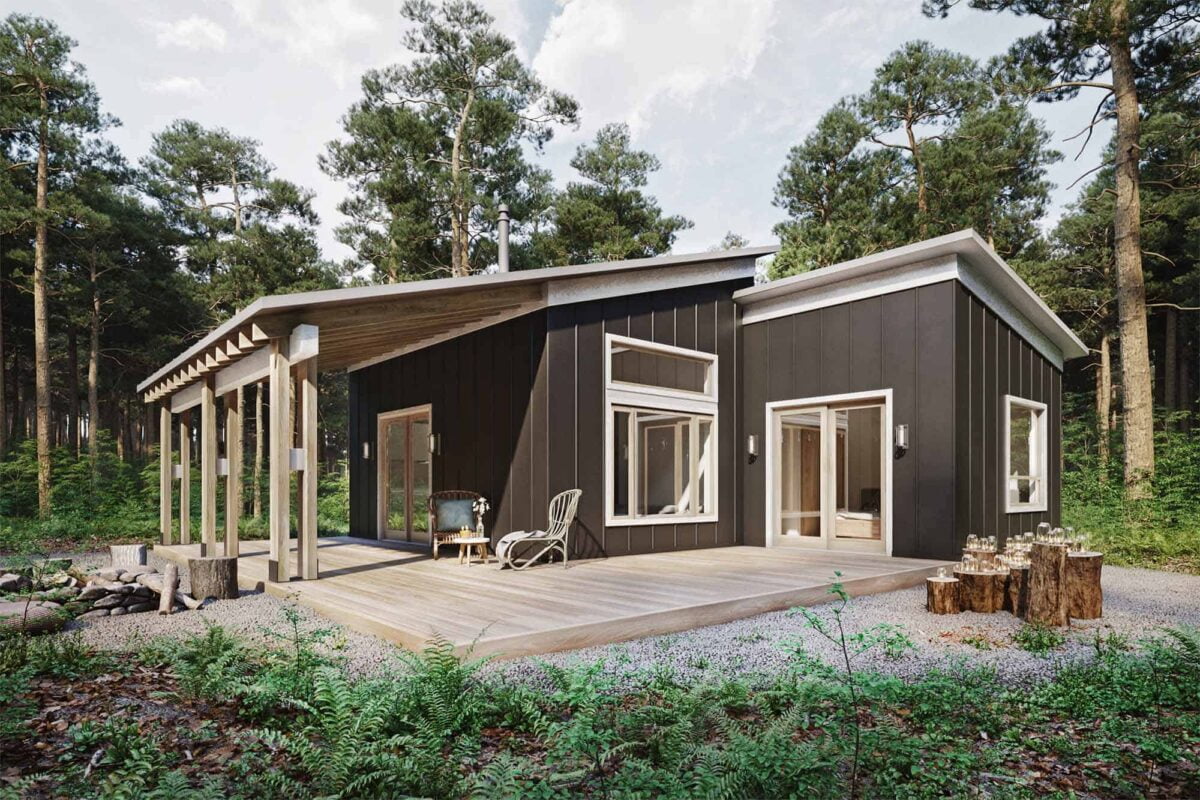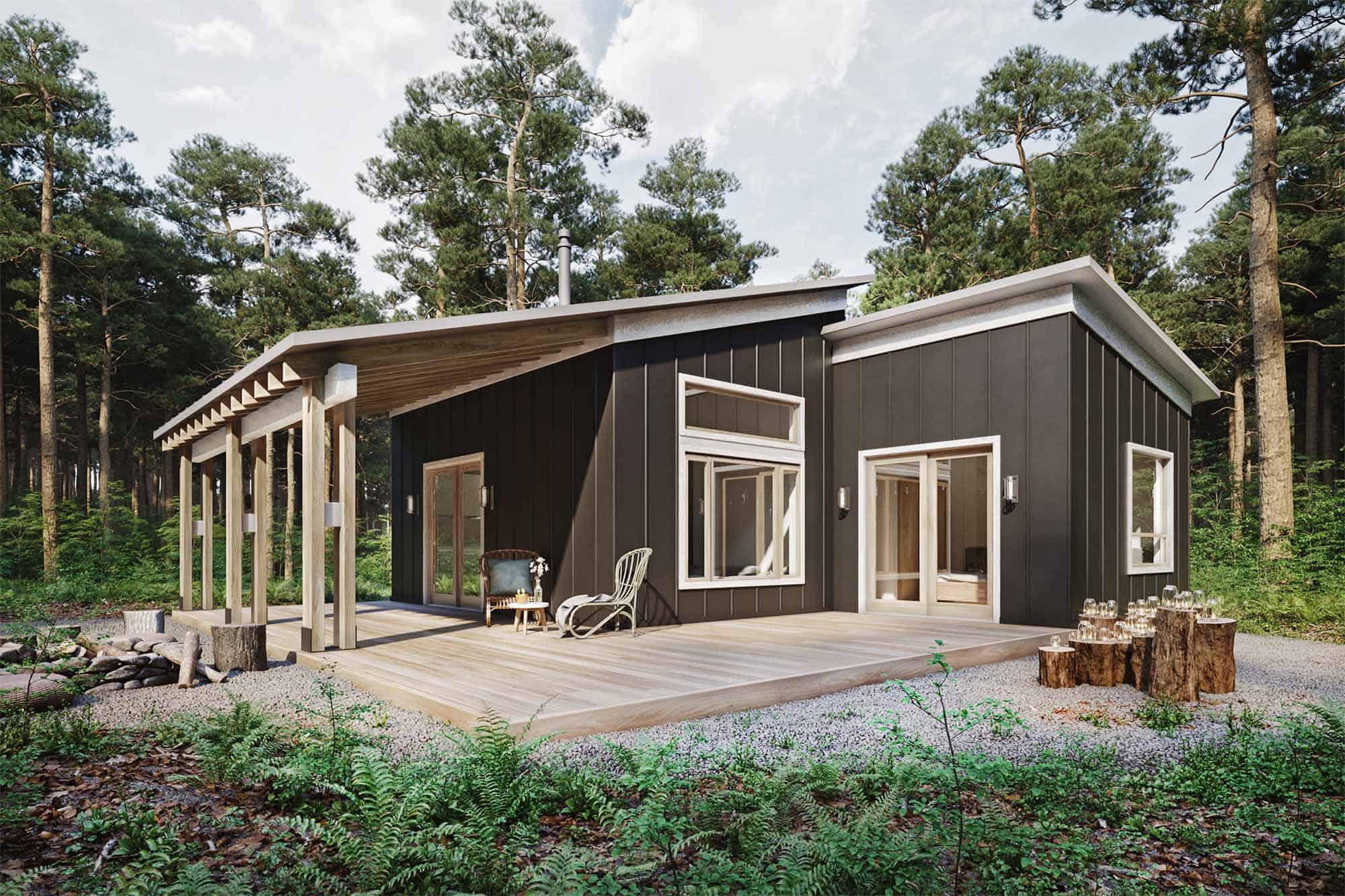 Building Materials
What kind of materials do you intend to use in building your cabin?  Building materials can be wood, plastic, asbestos, aluminum, or coal. These materials have their pros and cons. Some last longer than the others. Also, some are cheaper in price than the others. So, it depends on which option you decide to choose.
Most contemporary cabins are made up of a combination of glass, wood, and other aesthetic building materials. These materials give your cabin a beautiful and fascinating look. So, how do you want your cabin to look? Feel free to make your choice of materials.
In addition, do not forget to always put quality ahead of cost. This will go a long way to help you use durable and long-lasting materials. In simple terms, using a costly building material may not guarantee the best quality. So, find the best and go for it. To make this process easier, you can seek recommendations or advice from experts in the construction industry. From their wealth of experience, they can tell which material is best for your plan.
Design
Here is the major blueprint for your dream cabin. The design is a pictorial excerpt of the cabin which you intend to build. Your design contains all the necessary details and features you want to add to it. This could be a swimming pool, outdoor fireplace, outdoor dining or study, or a pavement. It is at this point you get to customize your plan according to how you want it.
As stated earlier, if you are a DIYer, you can do this with a few steps using a 3D modelling software. However, if you are not one, you can easily hire an architect to put your ideas down in paper. The design of the building on the blueprint will appear the same way in reality.
So, this factor cannot be overlooked. If you do not have any contemporary cabin plans in mind, you can look for design ideas online, in real estate magazines and other such sources.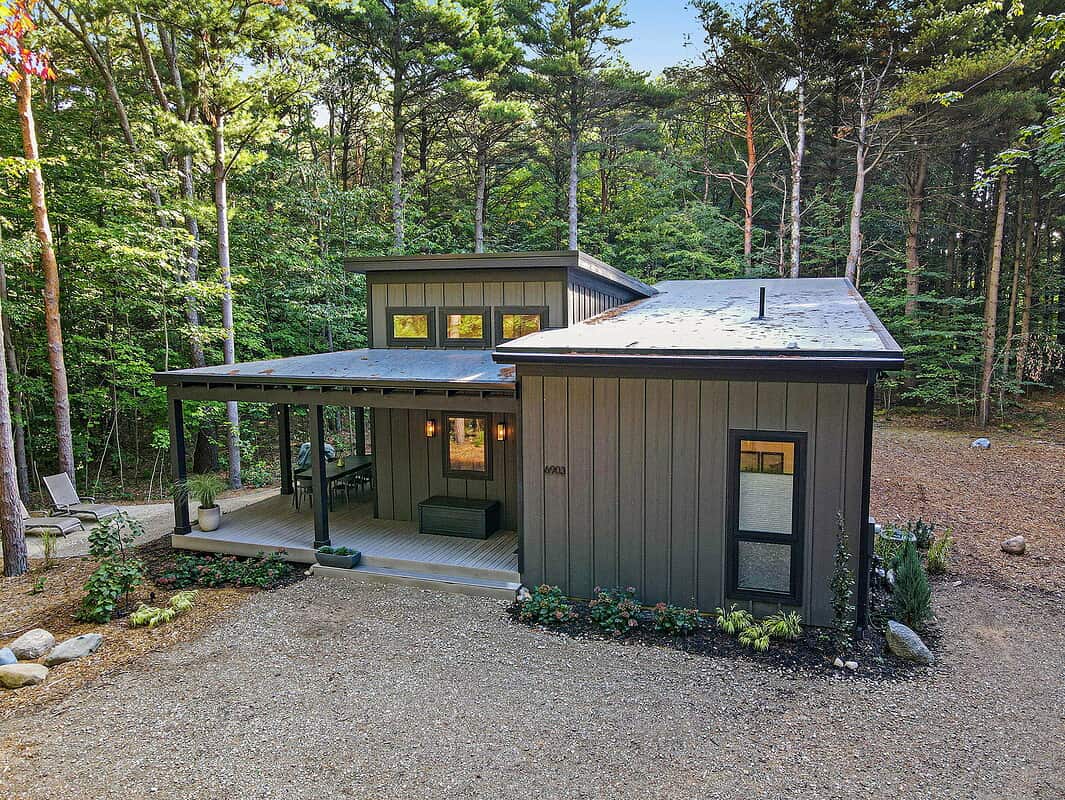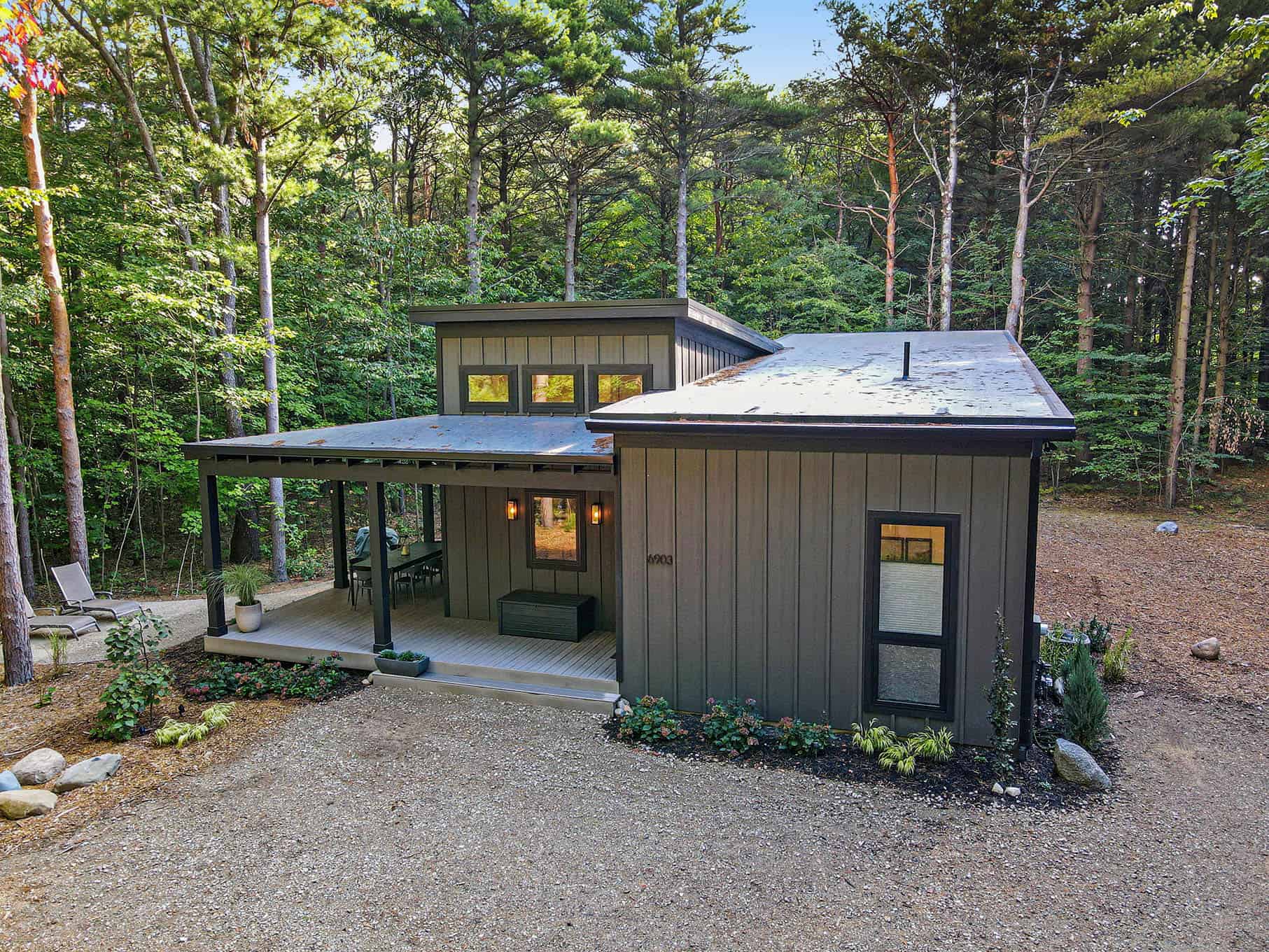 Permits
Do you require a permit to start up your building plan? Sure!! You will need it. This makes it pertinent to know what the requirements are and what you need to do.  The procedure for getting a permit differs from one locality to another. Some require the payment of tax and remittances, and the provision of other relevant documents.
So, before you proceed with your plan, find out what your obligations according to the law are.
Utilities
This is another important consideration you need to check out before building a contemporary cabin. Do you have access to modern facilities and utilities? These include electricity, water, internet network, health care services, and other amenities.
When these are lacking, it will be difficult to know what is happening around you as we live in a global world. Regardless of how much you treasure your privacy, you will find that modern cabin plans will only work best in an environment where there are utilities.
Décor
The interior and exterior décor of a building gives it a different kind of beauty and style. Having your cabin furnished with modern and cozy furniture and fittings changes its overall beauty. So, it does not matter if your cabin has an old design, a simple refurbishing can change the outlook.
Also, with a modern design, you get more variety of décor ideas. Do not forget that a modern plan without modern décor might not make much difference. The décor and design work together to complement the appearance of the cabin.