Four Uses for Guest House Floor Plans
Why would you need a guest house? For some people having a guest, home is something that is not only beneficial but also necessary. Here are some of the top uses for 1 bedroom guest house plans, regardless of the size of your primary residence.
1. A place for relatives to reside for an extended period of time.
There are times throughout life when a family member will need to live with you. This is when the mother in law house plans come in handy. Your in-laws or any other relative can stay out in the shed guest house plans, so they are close by, but not too close by. They'll have their own living quarters which will help them, while also it protects your own personal space. It's a way for someone to live with you without living directly in your space.
2. A living area for help or employees.
If you have a nanny, 1 bedroom guest house floor plans will offer them a place to live that is still private. This enables them to be on their own. Often nannies might work for a lower rate if they are provided with living quarters, so adding on a guest apartment is a great choice in this instance.
3. A place to rent out with a service like Airbnb.
These days, there are many great options for renting out properties you own online, so you can make a few bucks here and there without having to do much work. If you have a guest house, you can rent this out, and you never have to leave the area. This way, you're able to keep an eye on your guest home plans, while also still making money from providing a safe and comfortable place for visitors to stay.
4. An extra space for anyone who already lives in the home that adds value.
If you are in need of added space, maybe a room for a teenager to stay in, or a place for noisy workout equipment, garage guest house plans might be a great option. Not only are you able to add on extra space, but you're also adding in a lot of value to your home, thus making it possible to see the home and guest house for a higher cost than if you didn't have an additional house on the property.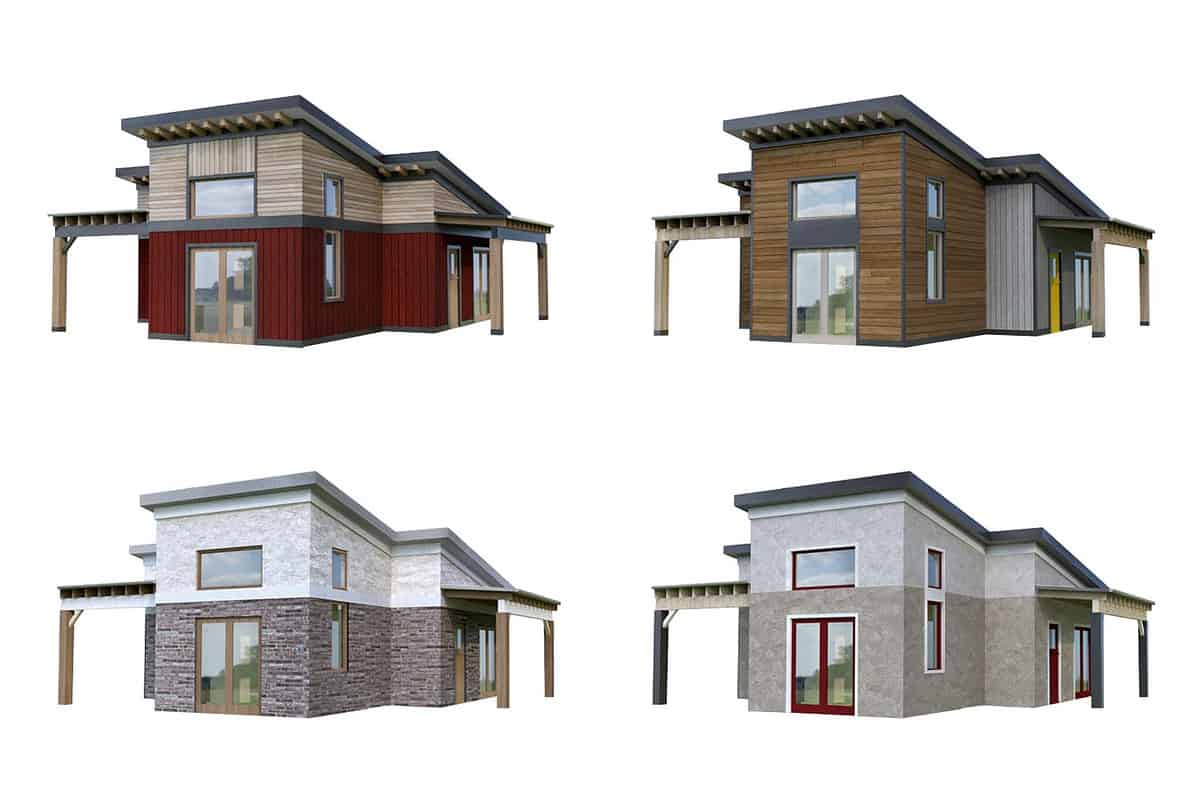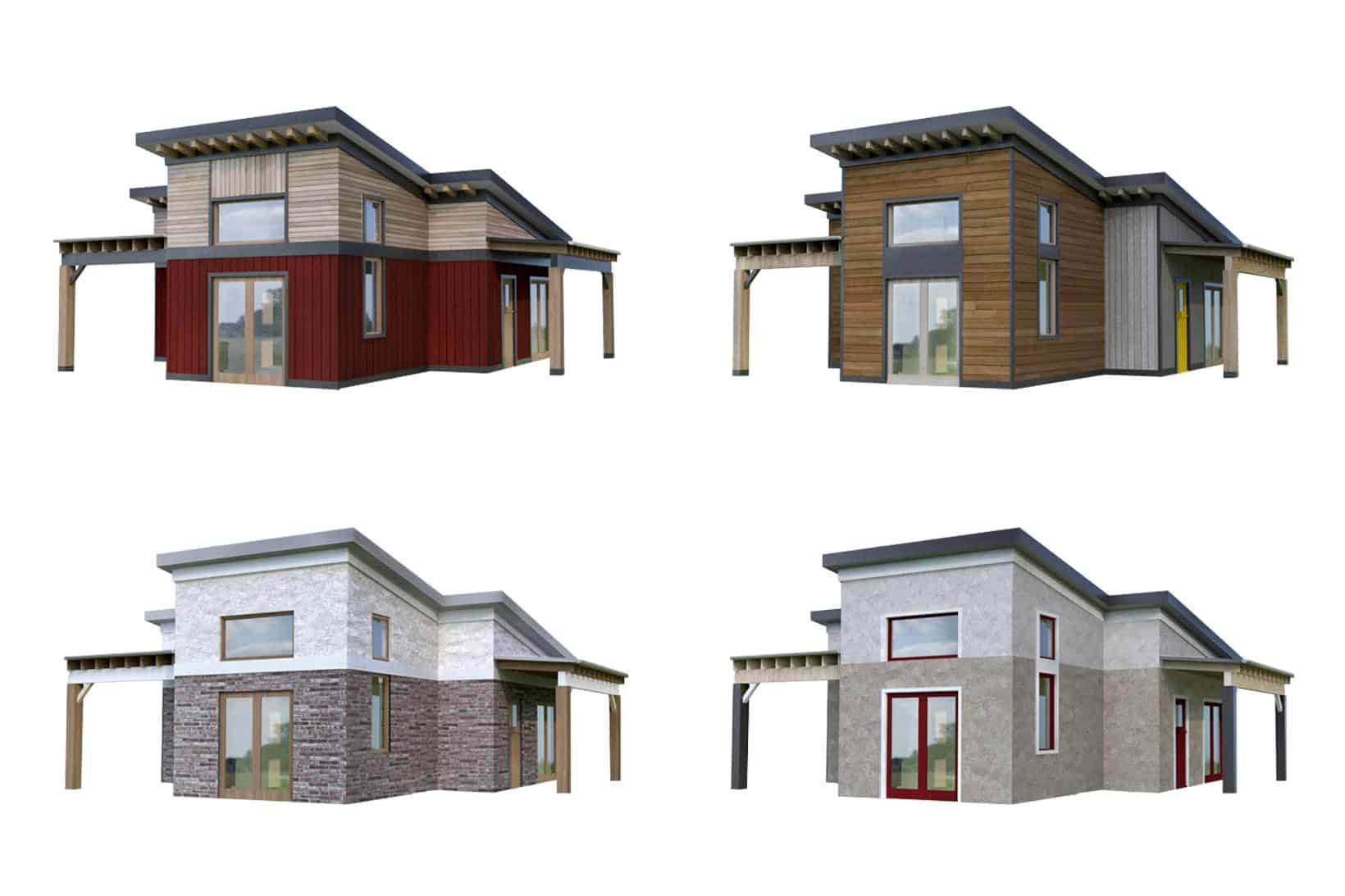 Various cladding combinations with different façade materials can be applied to your guest house design according to your preference.